1) What a sign of desperation for Uber (UBER) and its peers: Uber, Postmates Sue California Over Gig Law, Escalating Fight. Excerpt:
Uber Technologies Inc. and Postmates Inc. sued California to challenge legislation that could force the companies to treat their drivers as employees, the latest escalation in a battle over the new law set to take effect in the New Year.

The companies, competitors in the food-delivery market, joined two drivers in the lawsuit filed in federal court Monday against the state and its attorney general, Xavier Becerra. The suit claims that the new law, known as Assembly Bill 5, or AB5, violates constitutional guarantees of equal protection and due process because of how it targets some workers and companies.

The lawsuit is the first by major on-demand companies against AB5, which was passed in September and takes effect Wednesday, by so-called gig-economy companies that rely on drivers and others to provide on-demand services.
2) I normally have very little sympathy for CEOs charged with crimes or with folks who jump bail, but I'm glad that the former Chairman of Nissan, Carlos Ghosn, escaped Japan, for two reasons: a) there's no way he (or anyone) could get a fair trial in Japan, which has a disgraceful system of "justice" that rivals China's and Russia's (as evidenced by its 99.9% conviction rate), and b) Ghosn was likely framed, as columnist Joe Nocera argued persuasively a year ago: A Backlash Is Coming to Carlos Ghosn's Arrest. Excerpt:
A prediction: l'affaire Carlos Ghosn is not going to end well for the Japanese. Yes, that's right: I'm convinced that Ghosn, the former chairman of Nissan Motor Co. who was arrested Nov. 19 on suspicion of underreporting his compensation, is going to come out of this looking a lot better than either the Japanese prosecutors who arrested him or the Japanese automaker that so plainly turned on him.
Nocera wrote a follow-up column last September: Nissan, Ghosn, and Japan's Legal Double Standards. Excerpt:
When Nissan wanted to get rid of its then-chairman Carlos Ghosn, it conducted an internal investigation that was kept from Ghosn, found some examples of allegedly inflated compensation, sent the evidence to prosecutors – again without its chairman knowing – and patiently waited for a surprise arrest when Ghosn landed in Tokyo last November.

Ghosn then spent the next four months in a small jail cell, under dire conditions that were designed to break him and force a confession. "Hostage justice," Ghosn criminal defense lawyer Takashi Takano calls it.

Although Ghosn was released on bail in March, he remains essentially under house arrest. One of the conditions of his bail is that he is not allowed to communicate with his wife, Carole. "Ridiculous and inhumane," fumed Takano in a conversation I had with him a few weeks ago.
3) Speaking of Nocera, here's his latest column giving the private-equity industry a well-deserved smackdown: Private Equity Ran Amok in the 2010s. Excerpt:
Financially speaking, the 2010s have been characterized by corporate mergers, aggressive activist investors, out-of-control CEO pay and "maximizing shareholder value." But more than anything, it has been a decade awash in private equity deals. I therefore dub it the private equity decade. And I'll admit that I'm rooting for private equity to get a comeuppance similar to the one that took place in tech after the Nasdaq decade…

What was different in the 2010s was less the size of the deals as their proliferation. In 2009, private equity firms completed 1,927 deals worth $142 billion, according to the financial data firm Pitchbook. By 2018, there were 5,180 private equity deals worth $727 billion.

Why so many deals? One reason is more firms are holding more capital than they know what to do with; Bain & Co. recently estimated that private equity firms have a staggering $2 trillion in "dry powder" that they need to deploy. But another reason is that there just aren't as many big deals available as there used to be, so firms have had to move down the food chain to find companies willing to be bought out. Many, if not most, of the deals in the past few years have been for less than $500 million. I half expect the bodega down the street to be bought out.

What has also become clear this decade is the high-minded rationale the private equity industry once used to justify its deals has largely evaporated. You don't hear much anymore about how taking a company private will remove short-term incentives, impose necessary restructuring, yadda, yadda, yadda.

The main thing private equity has done this decade is to pile debt onto companies – imposing repayment costs while pulling out fees and dividends that have no bearing on what the private equity firm has actually done…

As an industry, PE firms take control of businesses to increase debt and redirect spending from capital expenditures and other forms of investment toward paying down that debt. As a result, or in tandem, the growth of the business slows. That is a simple, structural change, not a grand shift in strategy or a change that really requires any expertise in management.

In other words, whatever larger purpose private equity might have once had, the 2010s exposed an industry that cared about lining its own pockets – often at the expense of the companies it bought. It has become dealmaking for its own sake.

It seems to me that there are two likely consequences for the devolution of private equity in this decade. The first is that when the business cycle finally turns, the consequences for the thousands of companies carrying private equity debt are likely to be severe…

The second consequence is political. If the Democrats take the Senate or the presidency – or both – the private equity model is going to be under sustained attack.
4) Question No. 9 to ask before you marry someone:
Do your friends and family like him or her?
Similar to the dogs and children question, someone may be able to fool you… but they're unlikely to be able to fool all of your friends and family, so ask them what they think – and listen carefully!
5) Happy New Year from Sydney, Australia. If you ever have the chance to see the New Year's Eve fireworks show here, don't miss it – it's spectacular! Below are four pics (I posted more on my Facebook page), and here's my one-minute video of the finale.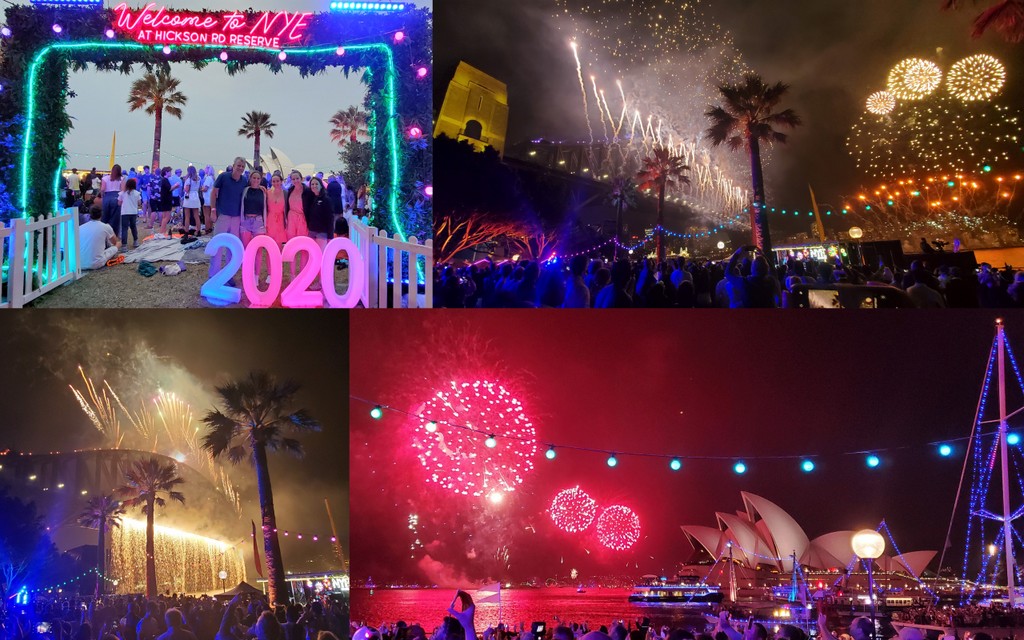 Best regards,
Whitney