1) Longtime readers know that I'm bullish on Facebook (FB), Amazon (AMZN), and Google's parent company Alphabet (GOOGL).
But I'm also realistic. While I think they're good bets to double, it'll likely take three to five years. The era of huge short-term gains from these stocks is almost certainly over.
Thus, I'm always on the lookout for the next great "moonshot" stocks. So it caught my attention when I saw some fascinating research from my friend Joel Litman... He's a forensic accountant who has developed a unique methodology for analyzing companies' financial statements to uncover their true earnings and financial health.
Joel has identified what he believes could be the next FAANG stocks – the companies that could lead the market higher over the next decade. He has dubbed them the "DIVAS" based on the acronym of the stocks, and he says they resemble the FAANG stocks 10 years ago.
Most of these companies aren't large-cap, household names. You've likely only heard of one of them before... But I wouldn't bet against Joel. He makes a compelling argument for why these stocks have multibagger potential from here.
Joel agreed to let me share his findings with Empire Financial Daily readers for free with his special report on these new FAANG stocks. You can get the details on how to access this report – and a special offer to use his incredible research tool for free for the next three months – right here.
2) Speaking of popular tech stocks, I did a seven-minute interview on Friday with Cheddar TV about Tesla (TSLA), which you can watch here.
3) The anecdotal data on the company's cars are all over the place – I don't know what to make of it. One friend writes:
Out of my 30-plus friends who've got a Tesla, a majority of them fall into the following categories:

Tesla had to buy back because of lemon law.
Customer told Tesla he/she would sue and/or pursue lemon law, so Tesla bought back the car preemptively.
Car died and Tesla won't fix, so it's sitting still like a brick.
Spouse doesn't dare to drive the car anymore because it tends to break down and require a tow, way too often.
Owner is insanely unhappy with quality/service/repair and/or the sharply rising insurance bill.

Yes, I have a few friends who are happy with theirs. It's not 10%, but it's not 50% either. Perhaps a third. They're happy – for now. But just wait until it hits them 🙂
But my experience is exactly the opposite: It's not 30, but maybe a dozen of my friends have Teslas – and they love them with an undying passion. True evangelists.
My analyst Kevin (a longtime Tesla owner and shareholder) weighs in:
Those negative anecdotes don't align with any of the data I've seen – for example, Consumer Reports concludes that "Tesla owners are more satisfied than any other auto brand's." And Bloomberg's survey of 5,000 Model 3 owners reached similar conclusions.
Finally, my old friend Arne Alsin of Worm Capital makes the best bull case I've read for the stock in his fourth-quarter letter.
I cover the company on an almost-daily basis for readers on my Tesla e-mail list, and there has been a great bull/bear debate over the past few days. To sign up for the list, simply send a blank e-mail to: [email protected].
4) I saw two of Tesla's competitors at the Consumer Electronics Show two weeks ago, and they both looked very cool. I thought the Rivian R1T pickup truck was very stylish, unlike the ridiculous-looking Tesla Cybertruck. Deliveries are slated to begin by the end of this year.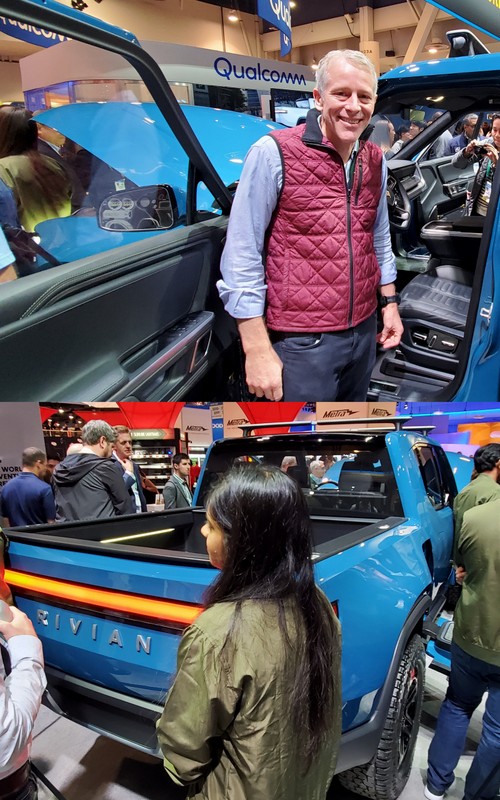 I also liked the look of the new Ford Mustang Mach-E, which is slated to arrive in dealerships later this year.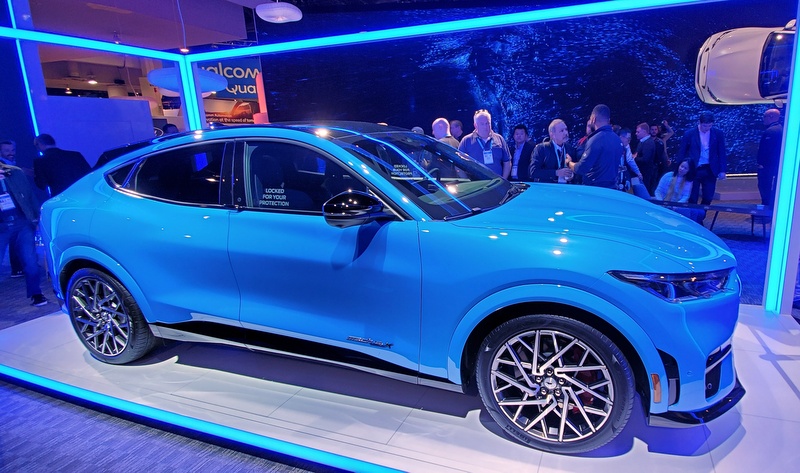 Here are some reviews of it:
Tesla's competition so far has been pretty weak, but I think that's going to change dramatically in the next year thanks to Rivian, the Mach-E, and dozens more great electric cars that are coming out (more than 200 by 2023, based on current announcements). If I'm right and Tesla's growth stalls, the stock may be an incredible short someday... but I don't think that day is here yet.
Best regards,
Whitney