1) On Thursday night, I'm hosting the 2022 Exodus – a first-of-its-kind event detailing one of the biggest investment opportunities I've seen in years.
I'll explain why some of the world's greatest investors are pouring billions of dollars into this corner of the market and why it's the perfect "counterpunch" to rising interest rates and inflation.
And as a thank you for tuning in, I'll even give away the name and ticker symbol of one of my favorite ways to play this hidden bull market (no credit card required). To save your seat, simply click here.
2) A list of the best- and worst-performing stocks in the S&P 500 this year (through Thursday, courtesy of Charlie Bilello):

I see strong buys on both lists. For example, one of the top performers is an open recommendation in our flagship Empire Stock Investor newsletter. But so are two of the worst performers, Netflix (NFLX) and Meta Platforms (META)!
2) Picking up on where I left off in four prior e-mails about my recent presentation to two groups of high-net-worth investors... After outlining my investment philosophy, I shared five big lessons. Here's the final one: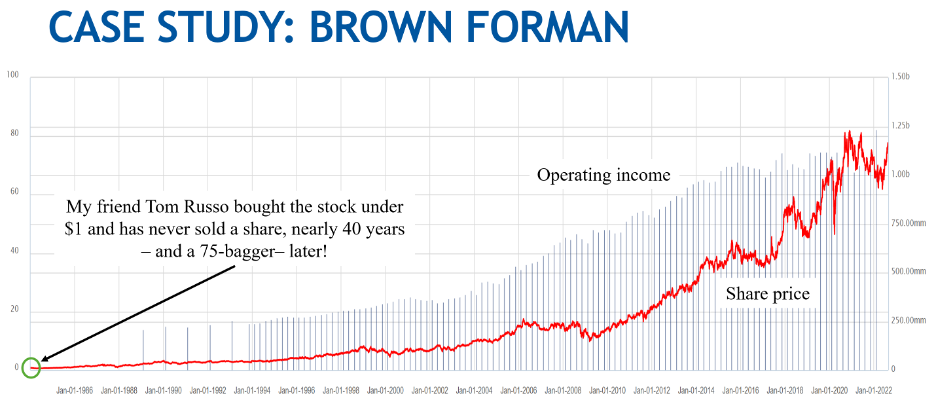 You obviously don't want to ride a stock up to big gains and then see it collapse, as has been the case over the past year with so many of the tech darlings that populate the list above.
But my experiences – and plenty of studies – show that the key to long-term outperformance is owning a few moonshot stocks. But, of course, this only holds true if you hang on after they've doubled or even gone up five or 10 times.
3) Consider Netflix...
I not only owned a 5% position in my hedge fund the day it hit a multiyear low of $7.78 on October 1, 2012, but I pitched it at my Value Investing Congress to 400-plus attendees and then went on CNBC and said on national television that "Netflix will be this decade's Amazon (AMZN)." (Amazon had risen 20 times in the previous 11 years.) You can see the slides I presented here.
It turns out I was way too conservative. Over the next nine years, Netflix soared more than 90 times to a peak of $701 last year.
But I "didn't want to be greedy" and worried that some of my smart friends were shorting the stock, so I sold half after it doubled, sold another half after it doubled again, and then exited as it doubled once more.
In total, I made seven times my money and thought I was pretty smart. But in reality, I was an idiot: I nailed the stock of the decade and should have made more than $100 million personally, but managed to snatch defeat from the jaws of victory...
A few times in your investing career, you're going to luck into a stock like this. When you do, BE GREEDY! Yes, trim it back a bit to manage risk and if the valuation gets truly extreme... But otherwise, ride it as long as your investment thesis remains intact...
4) My tennis tournament this weekend didn't turn out the way I'd hoped. I was 2-2 and the team was 2-2, so we didn't advance to nationals, but we had great fun.
Here's a picture of us next to the biggest tree in Vermont – we estimate that it was 28 feet around!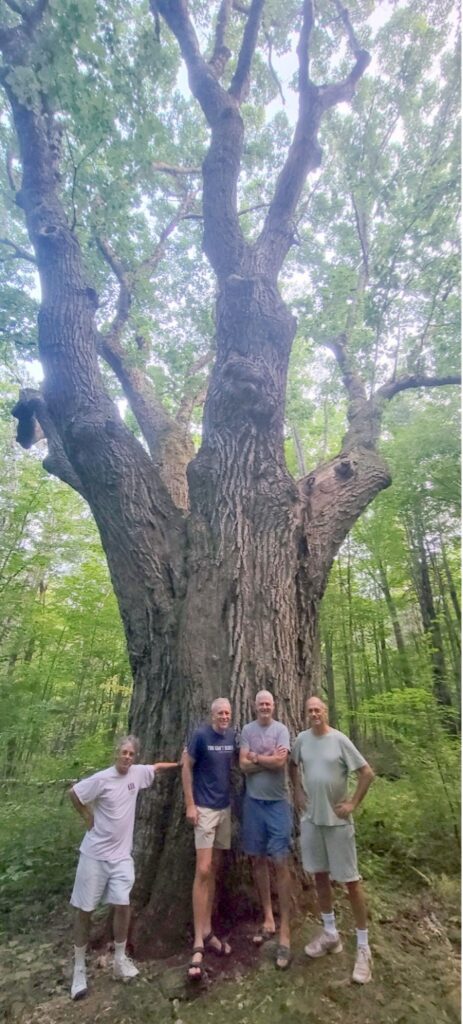 And here's me driving two of my teammates three hours back to New York City yesterday afternoon (wearing my favorite shirt: "You can't scare me: I have three daughters!"):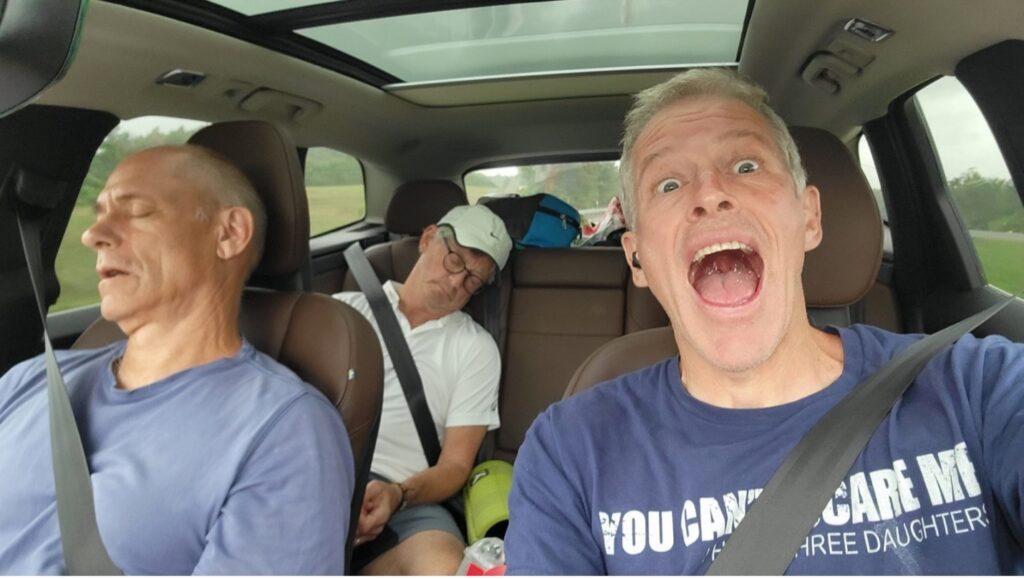 5) Last night, my wife and I went to see "As You Like It," the current show that's part of Free Shakespeare in the Park. The rain poured down on us for two hours, but we really enjoyed it (here's a review in the New York Times: With 'As You Like It,' Public Works Aims for a Reflection of Humanity):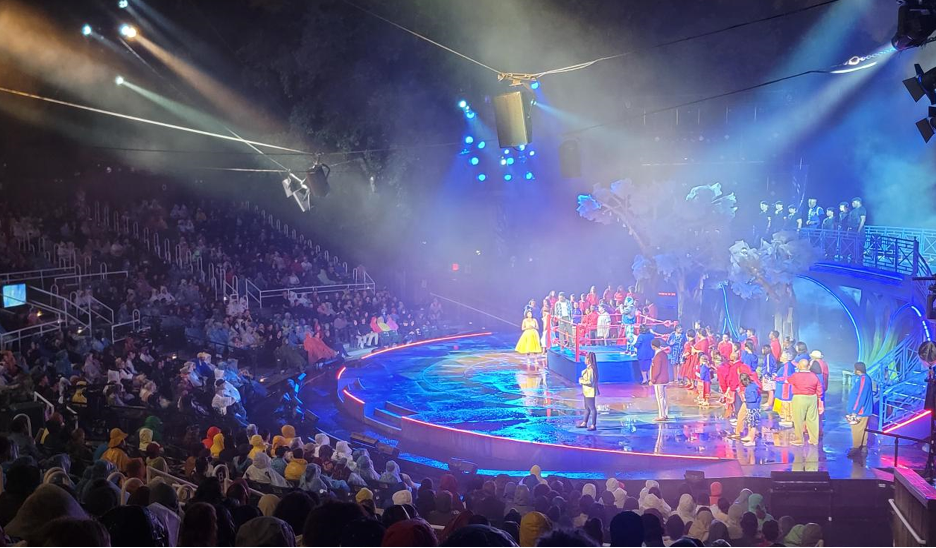 Best regards,
Whitney
P.S. I welcome your feedback at [email protected].