1) Last night, my colleague Enrique Abeyta hosted the SPAC Investment Summit.
During the big event, he explained the incredible opportunities he sees in this booming sector, shared a special purpose acquisition company ("SPAC") idea that he thinks has 1,000% upside potential, and announced the launch of his brand-new research service: Empire SPAC Investor.
SPACs are white-hot this year, but most people have no clue how investing in them works. So if you want to learn how to make the big gains – and avoid the many frauds and promotions in this sector – it's critical to have a guide like Enrique.
If you missed the event, you're in luck… For a limited time, you can watch the replay right here.
2) Video-game retailer GameStop (GME) soared 44% yesterday after announcing a "multiyear strategic partnership with Microsoft." The stock is now up 425% from its March lows.
I wish I'd been paying more attention when my friend Mike Burry (of The Big Short fame) bought the stock last year!
Short-sellers are getting clobbered, as the number of shares short (66.4 million) exceeds the total number of GME shares outstanding (65.2 million)!
It's a good lesson about the danger of getting into crowded shorts…
3) Much better on the short side are dying big-cap companies, which I call "melting ice cubes."
Telecom giant AT&T (T) is a great example… Enrique knows it better than I do, so I asked him for his latest thoughts on it. Here's what he told me in an e-mail…
AT&T has been one of my favorite subjects for pretty much the past decade, mostly because I think there's a huge disconnect between people's perception of safety and the financial risk with the stock.

I've been on the record that the equity value of this stock is eventually zero. It doesn't mean the company itself isn't worth anything, but rather that the debt holders (the company holds more debt than Ireland!) will end up owning whatever the value ends up being…

Recent news reports about AT&T selling all or part of its stake in DirecTV highlight one of the biggest strategic mistakes that the company has made. Speculation is that DirecTV is being valued in the $15 billion to $20 billion range, equal to somewhere around 3.5 times enterprise value ("EV") to earnings before interest, taxes, depreciation, and amortization ("EBITDA"). As a reminder, AT&T paid $67 billion for this just five years ago. And AT&T currently trades at an EV/EBITDA ratio of 8 times, so this deal would be massively dilutive on pretty much every metric, including free cash flow ("FCF").

So why is AT&T looking to sell DirecTV? Mostly because the business is getting crushed. Revenues were down 13% year over year in the second quarter, and things are likely going to get a lot worse from here.

Lastly, AT&T shareholders should be terrified of a Joe Biden presidency and a Democratic sweep of Congress. I'm bullish on the stock market overall in such a scenario, but for AT&T, it could be devastating. The company could lose as much as $2 billion of annual FCF from higher taxes and in other ways.

To be clear: I don't think the folks in AT&T's management and board are bad people or complete idiots. They've just had the wrong focus in a big way. And that focus is the dividend…

The only way that this stock isn't a zero sometime in the next five years is to cut that dividend to zero (or close to zero) immediately. Absent that, I think the company continues its long, slow slide into bankruptcy.

AT&T will have to slash its dividend one way or the other, so it might as well act preemptively to try to control its own destiny…
Thank you, Enrique!
4) Here's an extraordinary (and brave) piece of investigative journalism from the Financial Times: How the Mafia infiltrated Italy's hospitals and laundered the profits globally (the full article requires a subscription to the FT). Excerpt:
This public hospital in the region of Calabria had been infiltrated by the 'Ndrangheta, a Mafia that remains little-known outside Italy but which has grown into one of the most dangerous, internationally active and financially sophisticated criminal enterprises in the western world.

Over the past two decades, the leading families of the 'Ndrangheta – pronounced "en-dran-ghet-ah" – have expanded operations far outside their small home region. Today they control a large part of cocaine importation into Europe, as well as arms smuggling, extortion and cross-border money laundering. Several hundred autonomous clans have been transformed into one of Italy's most successful businesses, with some studies estimating their combined annual turnover to be as high as €44 billion – believed by law-enforcement agencies to be more than all the Mexican drug cartels combined…

An investigation by the Financial Times has established how the trail of money from these crimes washed into the financial centers of London and Milan. Over the past five years, profits gained from the misery of patients in Calabrian hospitals were packaged up into debt instruments using the kind of financial engineering typically favored by hedge funds and investment banks. Hundreds of millions of euros of these bonds, many containing dubious invoices signed off by parts of the health system later found to have been infiltrated by organized crime, were sold to international investors ranging from Italian private banks to a pension fund in South Korea.

The previously unreported use of capital markets by Mafia clans profiting from Calabria's health crisis shows how far a criminal subculture once derided as mountain-dwelling goat farmers has metastasized into a globalized crime syndicate that is as comfortable operating in the world of high finance as it is extorting local businesses.
5) Tomorrow, Susan and I mark our 27th anniversary! To celebrate, we're going to Total Tennis this weekend – how romantic (NOT)!
I played a lot of tennis as a kid and was on the varsity team in high school… but wasn't good enough to make the team at Harvard, so I only played a few times a year once I graduated from college until a few years ago. But then I found a few friends to play with here in New York City (and I live only a few minutes from the 28 courts in Central Park), so I started playing regularly again… and I'm having a blast!
Susan, meanwhile, never played much in her youth, but she's now taking lessons and is rapidly improving – so we're both really looking forward to this weekend.
Here's what I posted on Facebook after my first visit to Total Tennis in July, including these two pictures: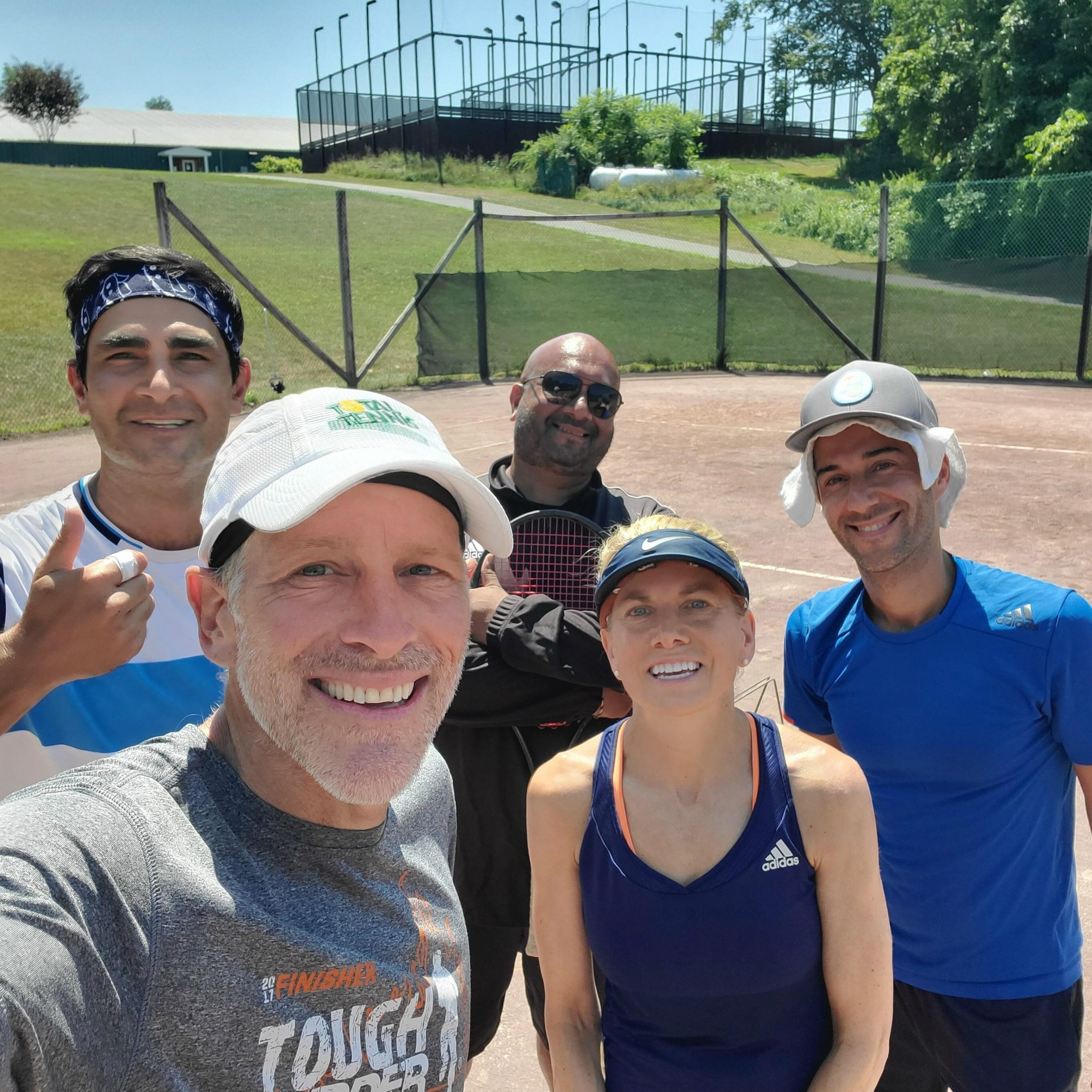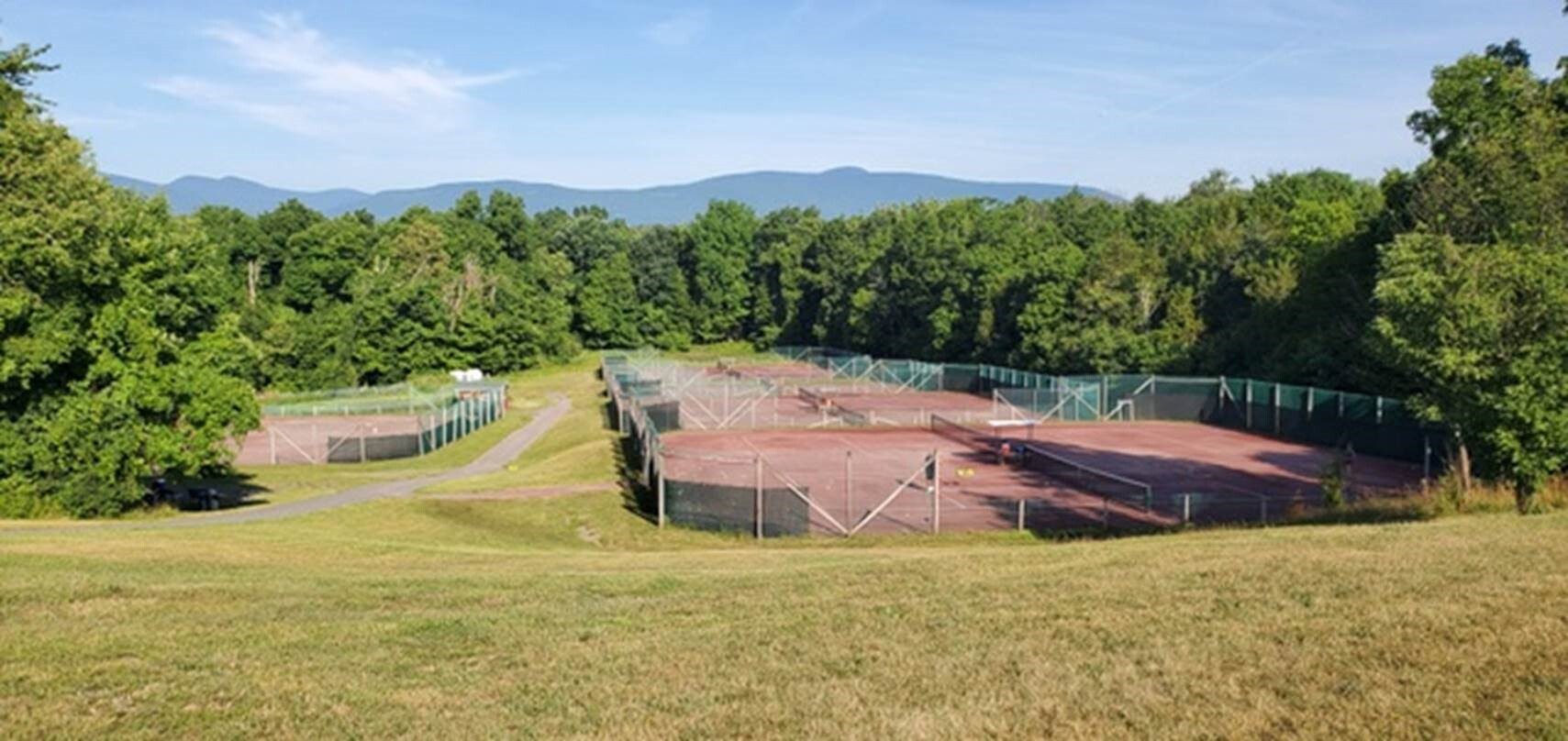 Best regards,
Whitney