1) I gave a presentation to a group of high-net-worth investors earlier this week that I wanted to share with all of my readers.
I started by introducing my style of investing and how it has changed over time: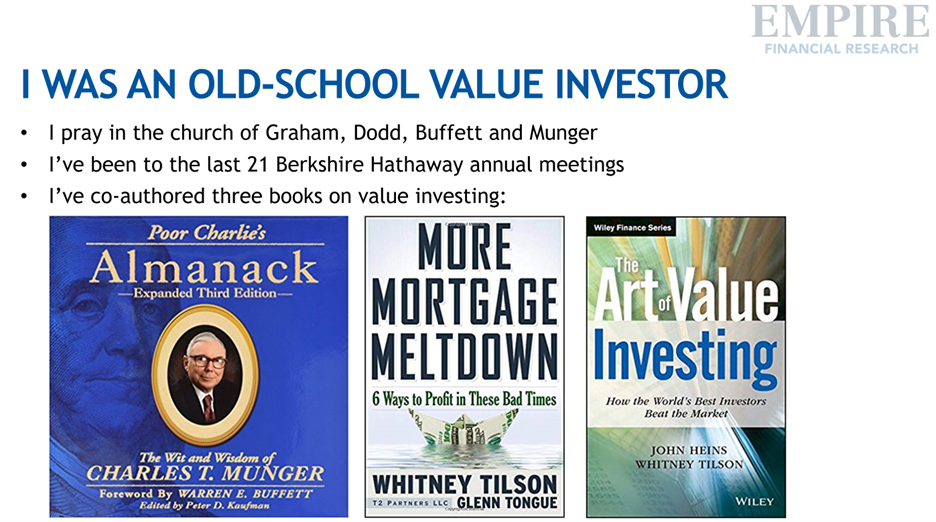 I'll continue sharing my presentation next week... Stay tuned!
2) The latest data point showing that Digital World Acquisition (DWAC) should be avoided at all costs: As Fox Business first reported a week ago, the company it's seeking to merge with, Truth Social, hasn't paid a vendor $1.6 million it claims it's owed, and someone who just visited its headquarters found a ghost town: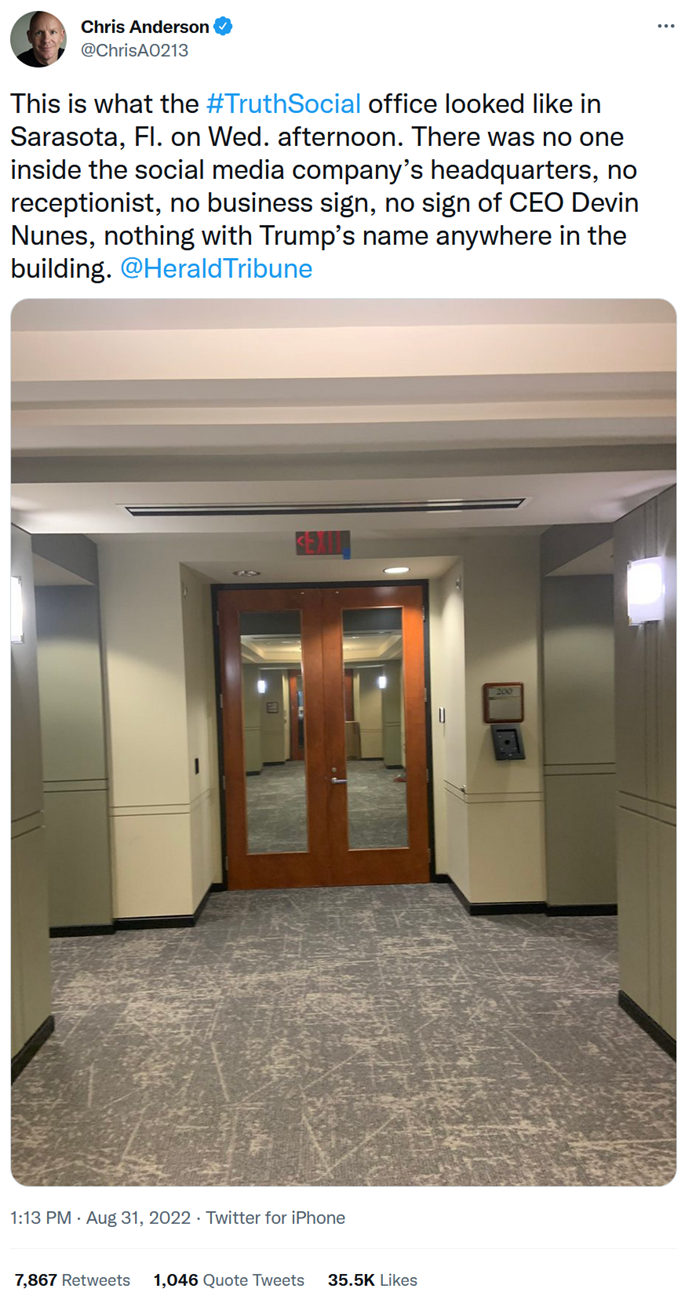 3) I learned a lot about stoves last week when the 20-plus-year-old one at our lake house in New Hampshire, after many years of faithful service, finally gave up the ghost...
One burner conked out because the "control unit" went bad, and then as my dad tried to replace it, two others simply disintegrated, so we were down to one small burner, as you can see in this picture:
Given that we were going to stick with electric (there are no gas lines in the house), a bit of research revealed that we had three choices:
Another coil cooktop stove.
A radiant cooktop that uses metal coils below the surface, so the top is smooth and flat. The heat radiates through the surface in the cooking zone and heats the cookware placed on top of the burner. It looks like this: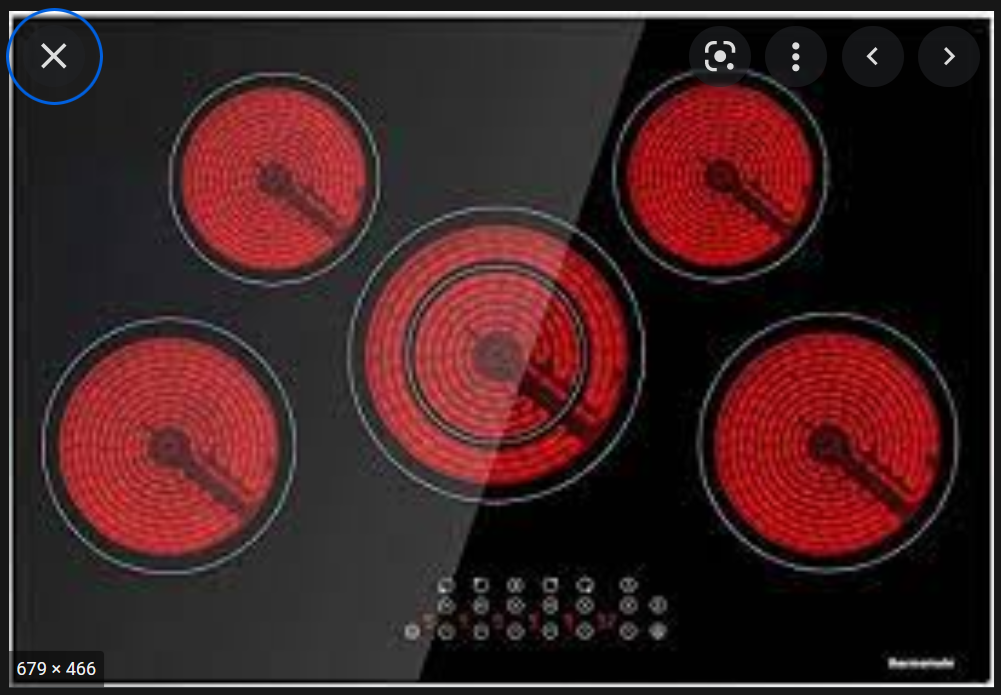 An induction cooktop, which is also smooth and flat and looks like this: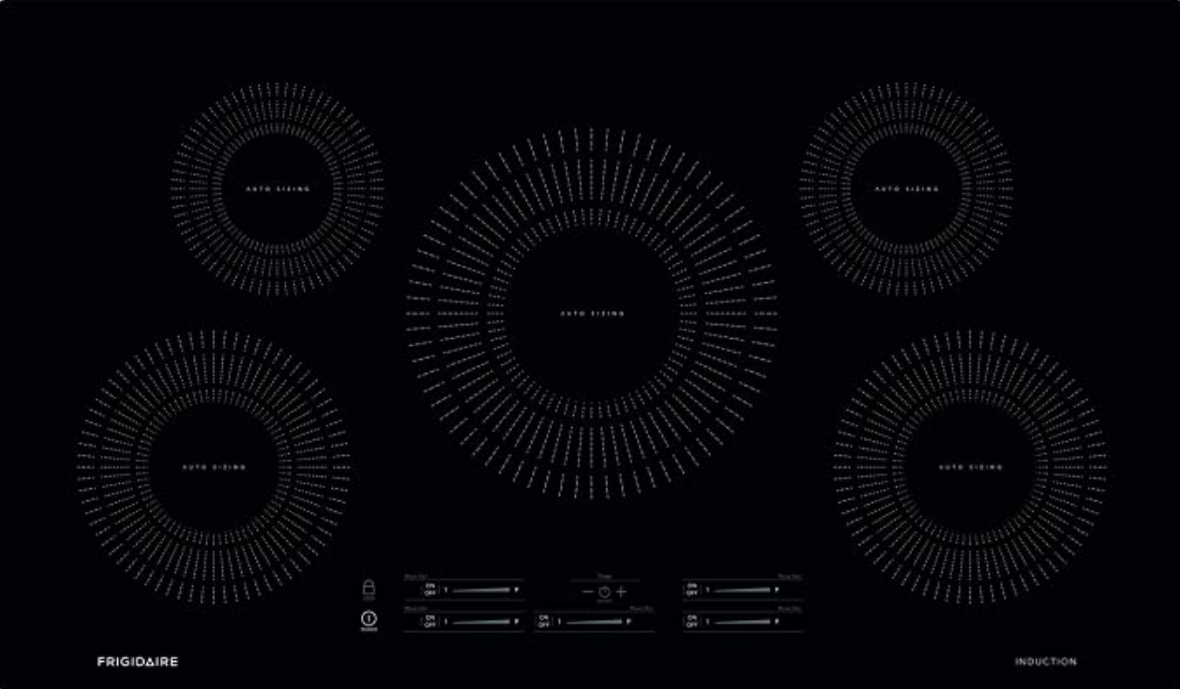 Here's how it works (according to this article in Good Housekeeping, The Pros and Cons of Buying an Induction Stove or Cooktop):
The heating coils are powered by electromagnetic energy that's only activated by the iron in cookware. When the iron makes contact with the active heaters, the iron particles agitate causing the pan to heat up quickly.

This is different than what happens with an electric or gas range because a transfer of heat from the burners to the cookware does not take place: instead, the pot or pan heats up while the cooktop remains cool – and safe to touch! This process takes place more quickly than electric or gas because there's no waiting for the burner to heat up first.
Here's an article from Consumer Reports that also makes the case for induction: Pros and Cons of Induction Cooktops and Ranges. Excerpt:
Induction cooktops and ranges generally outperform every other kind of range in Consumer Reports tests. In fact, every induction cooktop and induction range that has come through our range lab delivers fast cooktop heat and superb simmering.
Ultimately, it was a no-brainer to get an induction cooktop.
Note, however, that some of our cookware won't work with an induction stove (it has to be iron or steel – basically, what a magnet will stick to), so we'll need to spend maybe $100 to $200 getting new cookware and donate or throw away what we can no longer use.
So... which model to buy? I started with Consumer Reports and paid to upgrade my membership so I could see their reviews of eight induction models the organization tested: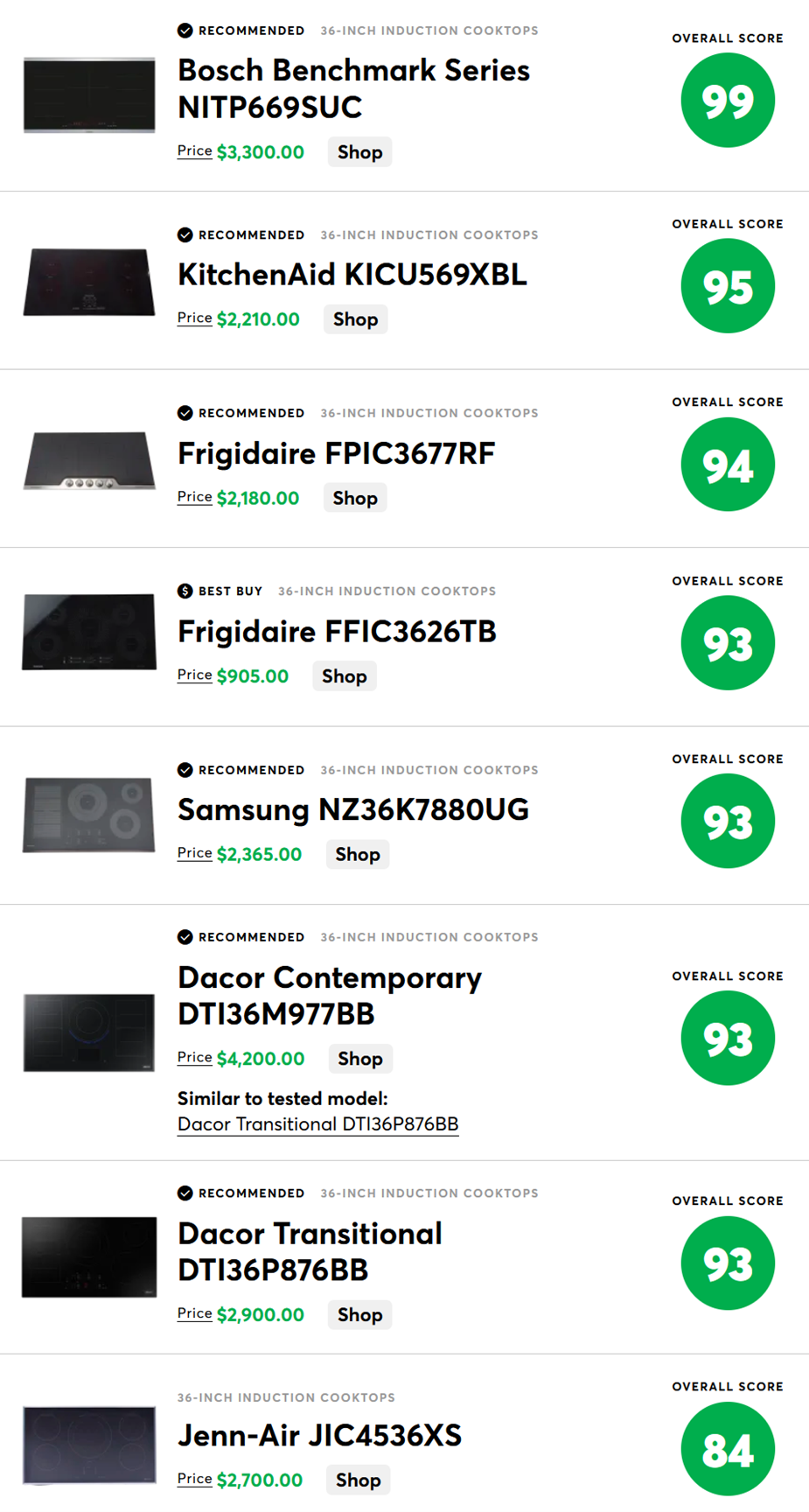 The top seven are all rated very highly, 93 to 99, but six are very expensive at $2,180 to $4,200. There is one wonderful exception, however: the Frigidaire FFIC3626TB, which Consumer Reports lists for only $905 – and, even better, it's only $693 on Amazon here, with free delivery within a week: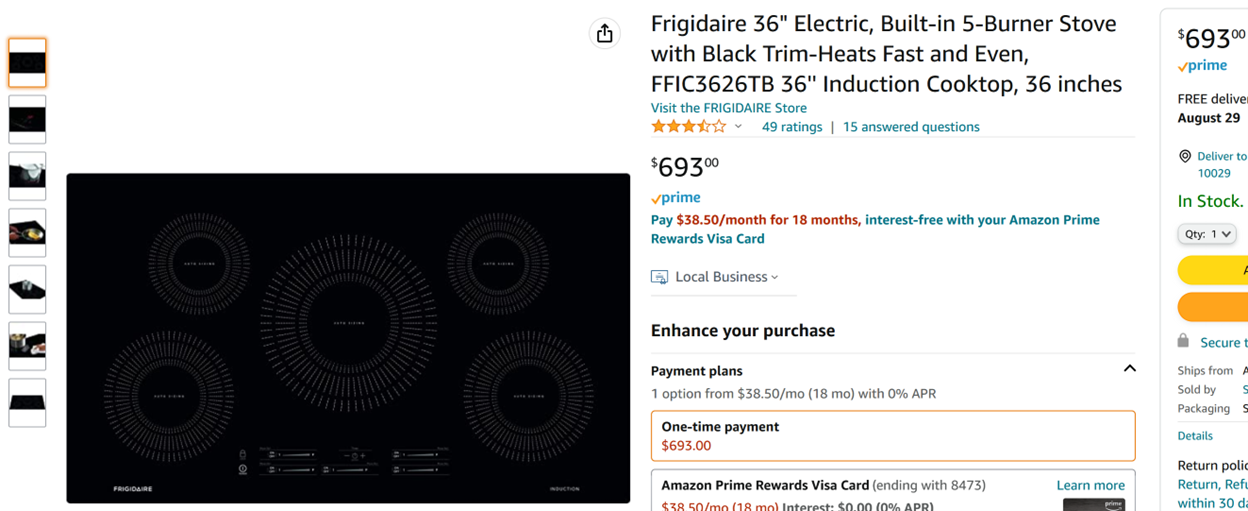 I checked the 49 reviews on Amazon: 65% were positive and 28% were very negative: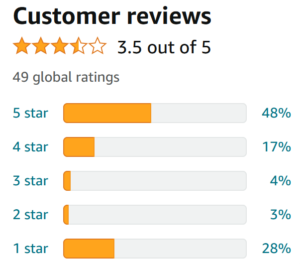 The one-star reviews worried me... But they were mostly regarding defective units, so I figured if we got a stinker, we would just return it.
It arrived on Monday night, after I had returned home to New York City, and on Tuesday my dad installed it – and breathed a sigh of relief when it fit perfectly into the slot for the old stove. Then an electrician connected it, and it's working beautifully! It looks great too: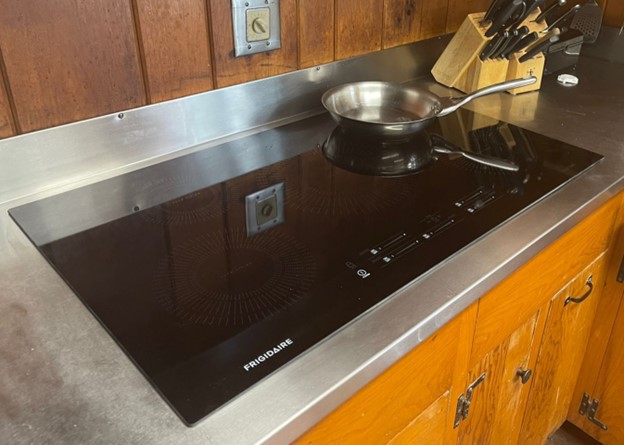 I'll let you know if we have any problems with it, but for now we're super happy...
Best regards,
Whitney
P.S. I welcome your feedback at [email protected].
P.P.S. Empire Financial Research and the market are closed on Monday for Labor Day. Look for my next daily e-mail on Tuesday, after the Weekly Recap. Enjoy the holiday!