1) Yesterday, I presented at the Robin Hood Investors Conference, telling the audience why I think Fannie Mae (FNMA) is a long and Uber (UBER) is a short.
My Empire Investment Report subscribers can look forward to a full breakdown of my presentation in the November issue.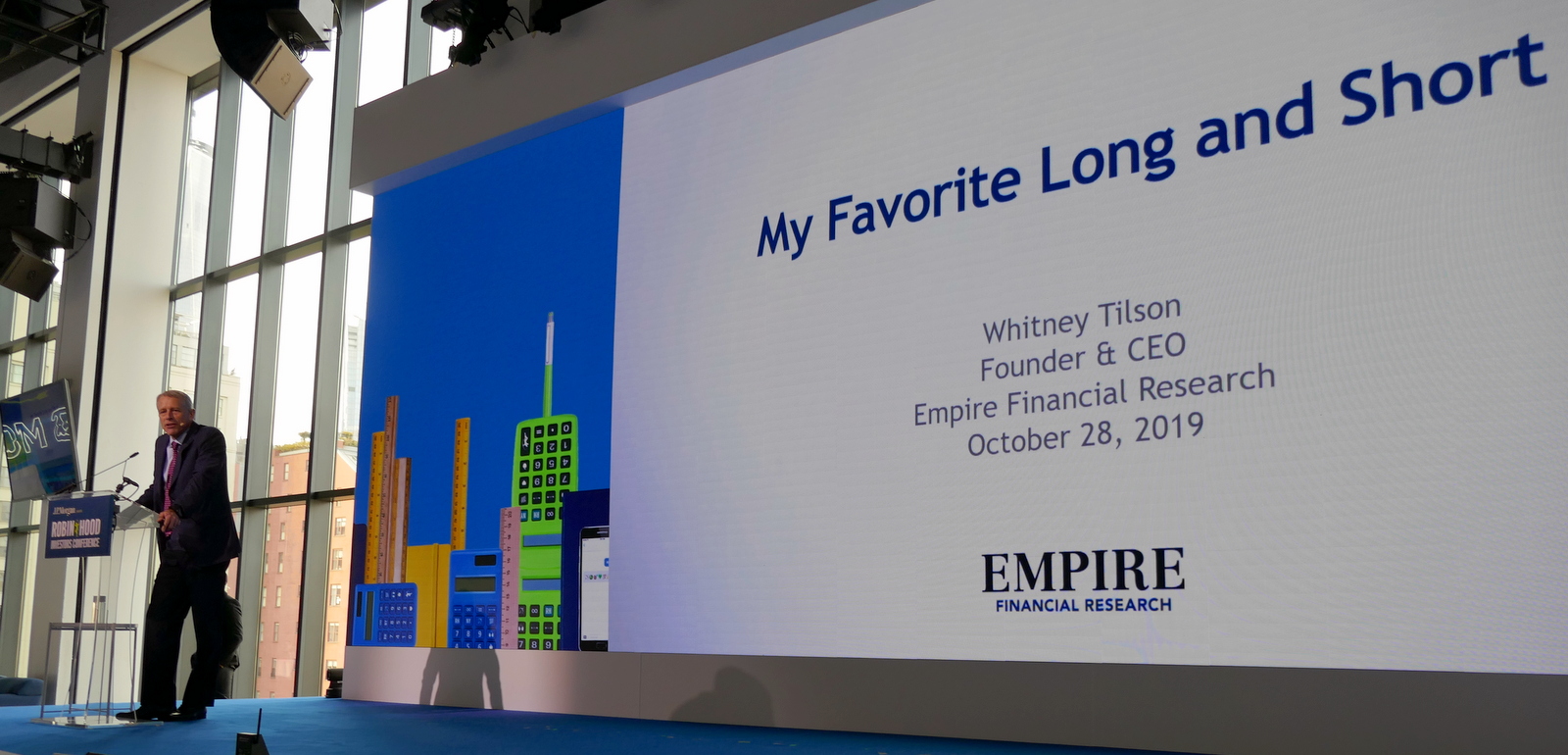 2) Regular Empire Financial Daily readers know I'm highly skeptical of recent IPOs in general.
To appreciate the risks of investing in these companies, look no further than Beyond Meat (BYND), which I warned investors to avoid in my July 30 e-mail. At the time, when the stock was at about $195, I predicted that shares "will be cut in half – below $100 – by the end of the year"… a prediction that proved to be far too conservative.
The company reported third-quarter results after the close yesterday that were actually strong, beating sales and earnings estimates. Nevertheless, the stock was down nearly 20% this morning to $86, thanks to an excessive valuation and approximately three-fourths of its shares becoming unlocked. Here are two good articles about it:
3) That being said, there are exceptions…
Yesterday, my colleague Enrique Abeyta – who is launching his brand-new Empire Elite Trader newsletter – recommended shares of one company that just started trading… and I have to admit, I agree with him that it has huge upside potential.
To learn how to check it out – and try Empire Elite Trader absolutely risk-free for 30 days – click here.
4) As a daily cyclist in Manhattan, this is great to see! After Spike in Deaths, New York to Get 250 Miles of Protected Bike Lanes. Excerpt:
Riding a bicycle in New York City is often a harrowing journey across a patchwork of bike lanes that leave cyclists vulnerable to cars. The dangers came into focus this year after 25 cyclists were killed on city streets – the highest toll in two decades.

Now Mayor Bill de Blasio and the City Council have agreed on a $1.7 billion plan that would sharply expand the number of protected bike lanes as part of a sweeping effort to transform the city's streetscape and make it less perilous for bikers…

Under pressure from the City Council, the city would be required to build 250 miles of protected bike lanes in the coming years, along with a dizzying list of other street upgrades that safety advocates have long called for.
5) Speaking of biking, I just wore for the first time this morning something that could very well save my life someday: the Lumos Kickstart Helmet.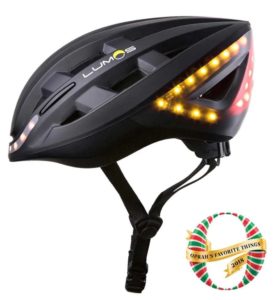 The front and back lights, which are built into the helmet, are so much brighter and more visible than the lights I attached to my old one. Plus, it has a cool safety feature: a motion sensor that, if it detects me braking hard, turns on all the rear lights super bright to warn cars behind me.
At $179, it's a bit pricey, but even though I'm usually a cheapskate, I don't scrimp on safety, whether it's on my bike, driving one of the world's safest cars (a new Volvo XC60), hiring a professional guide when I'm rock climbing/mountaineering, etc.
Best regards,
Whitney