1) I really enjoyed this profile of the guy with the best record in the buyout business from 2005 to 2014, which made him the first Puerto Rican-born billionaire… Meet Wall Street's Best Dealmaker: New Billionaire Orlando Bravo. Excerpt:
That grit and perseverance eventually propelled him to the top echelons of the private equity world. Few outside of finance have heard of the 49-year-old Bravo, but he is the driving force behind Wall Street's hottest firm, the $39 billion (assets) Thoma Bravo.

In February, the French business school HEC Paris, in conjunction with Dow Jones, named Thoma Bravo the best-performing buyout investor in the world after studying 898 funds raised between 2005 and 2014. According to public data analyzed by Forbes, its funds returned 30% net annually, far better than famous buyout firms like KKR, Blackstone, and Apollo Global Management…

His secret? He invests only in well-established software companies, especially those with clearly discernible moats.

"The economics of software were just so powerful. It was like no other industry I had ever researched," says Bravo, seated in his office in San Francisco's Transamerica Pyramid. He wears a tailored purple dress shirt and enunciates his words with a slight Puerto Rican accent. "It was just very obvious."

Bravo's firm has done 230 software deals worth over $68 billion since 2003 and presently oversees a portfolio of 38 software companies that generate some $12 billion in annual revenue and employ 40,000 people. Forbes estimates the value of the firm, which is owned entirely by Bravo and a handful of his partners, at $7 billion. Based on his stake in the firm and his cash in its funds, Bravo has a $3 billion fortune. Not only does that make him the first Puerto Rican-born billionaire, it's enough for Bravo to debut at 287th place on this year's Forbes 400 ranking of the richest Americans.
2) This article further reinforces my view that cryptocurrencies like bitcoin are nothing more than a techno-libertarian pump-and-dump scheme, mostly foisted on gullible individual investors… Large Bitcoin Player Manipulated Price Sharply Higher, Study Says. Excerpt:
A single large player manipulated the price of bitcoin as it ran up to a peak of nearly $20,000 two years ago, a new study concludes.

The study reviewed the period between March 2017 and March 2018, when the price of bitcoin soared and its total market value rose to $326 billion. About half of that increase was due to the influence of a manipulation scheme, according to the study's authors.

They said the unknown manipulator operated from a single account at Bitfinex, the largest cryptocurrency exchange at the time. The manipulator used another cryptocurrency, called tether, to boost demand for bitcoin, leading to the price surge.
3) I've long predicted that Brexit isn't going to happen. If you have an opinion on this, you can now bet real money on PredictIt, which just posted the following question: Will the U.K. officially exit the European Union by Feb. 1? The current spread is 50-50…
4) I come from a family of private pilots. My father learned to fly a two-seater Aeronca in his last year of high school and has continued to fly ever since – about 60 years! He now flies his own Cessna in Kenya, where my parents have retired. He flies out of a grass airstrip on a tea plantation near their home outside Nairobi. Here's a picture (that's my mom – my dad is behind the door):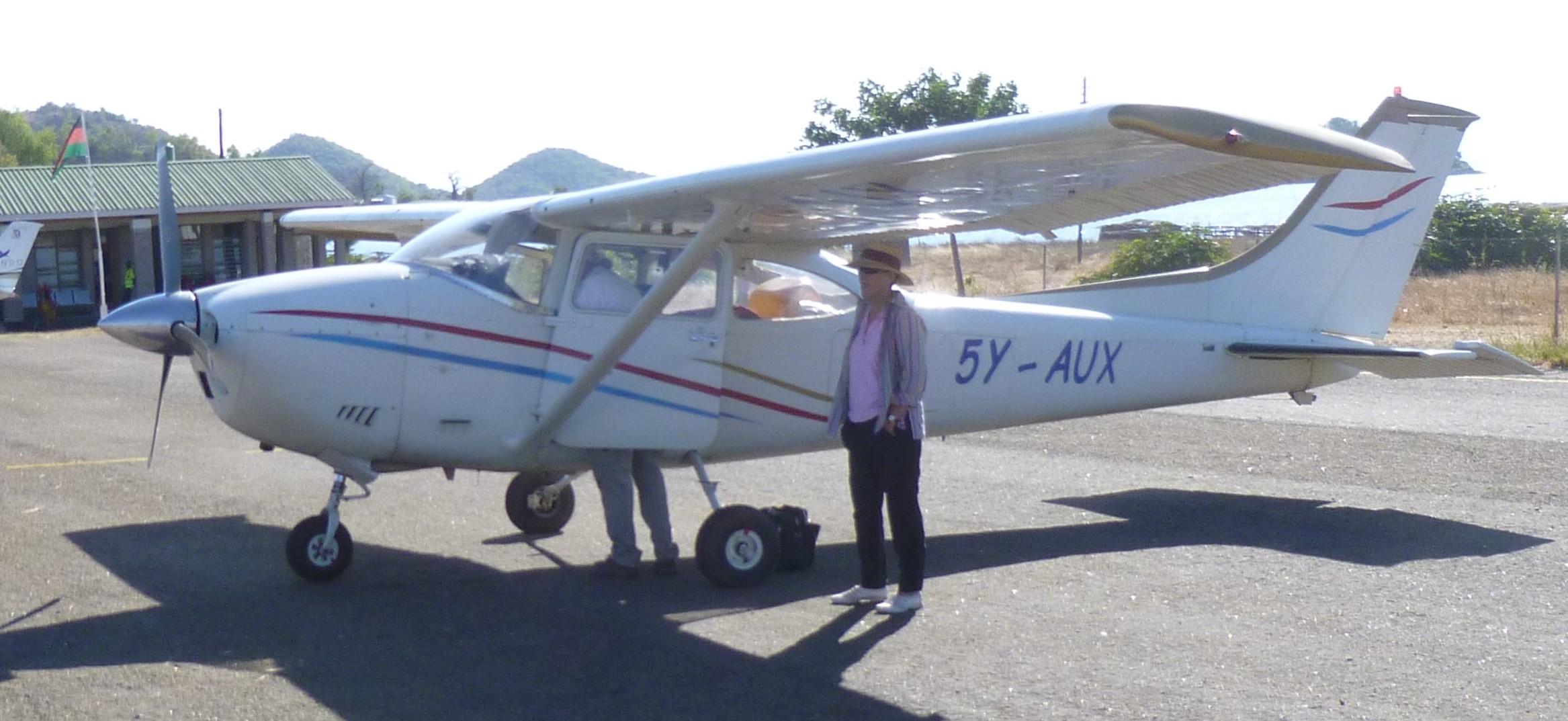 And my sister, who lives in the area, owns and flies a motorized glider: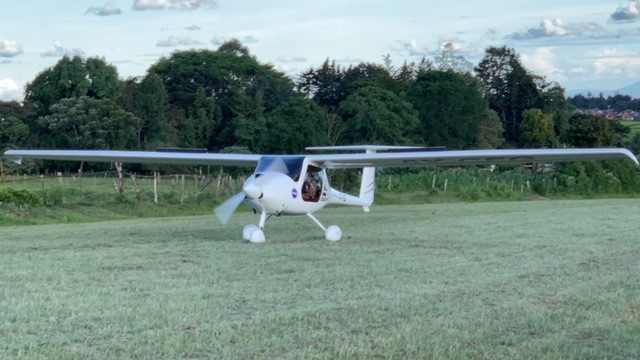 Someday maybe I'll learn to fly as well…
I share this because Garmin (GRMN) has just announced an amazing new technology called "Autoland" that will detect if a pilot is unresponsive, or can be activated manually by any of the plane's passengers. Once activated, it takes over control of the aircraft, determines the best airport, and lands the plane. Check out this website and this two-minute video about it.
Best of all, I have no doubt that the system actually works – a sharp contrast to Tesla (TSLA) CEO Elon Musk's absurd claims that there will be a million Tesla robocars on the road within a year…
Best regards,
Whitney