1) Picking up where I left off in yesterday's e-mail about how to get a job in money management, I want to share how to actually gain the attention of a senior person who has the power to offer you a job, rather than the traditional – and likely unfruitful – approach of going through a company's human resources department.
But before I get to specific techniques, I want to back up and broaden the discussion by sharing a presentation I developed and taught in 2018 when I was teaching investing seminars entitled "How to Cultivate Mentors, Make Friends, and Develop Deep Relationships."
As you'll see, the same strategies and tactics apply to persuading someone to hire you...
I created the presentation in response to one of my students, an emerging hedge fund manager, sending me this e-mail:
When I launched my fund, I found myself in a position with no mentors. I didn't have a boss anymore to give me feedback and mentor me so that I perform better (yes, my ex-boss is an investor in the fund, but it is still very different).

I have made lots of connections among peers (people who launched their funds over the past few years) but it is a different type of relationship – mainly discussing ideas.

So I have always been thinking: "How I can find a mentor in the space?" Even when I found more experienced fund managers (let's say 10 years ahead of me) and I was able to get their attention because of my research (typically published on SumZero or ValueInvestorsClub), it was difficult to move that relationship beyond discussing ideas ("Hey, here is a great one! You should look into it!", "Thank you! Here is one from me!").

I totally get it – people are very, very busy. However, if I can be better at building that relationship, it can move the needle.
In response, I laid out a five-step process to cultivating mentors... But keep in mind that the same techniques apply to making friends, building deep, lasting relationships with them, and persuading someone to hire you: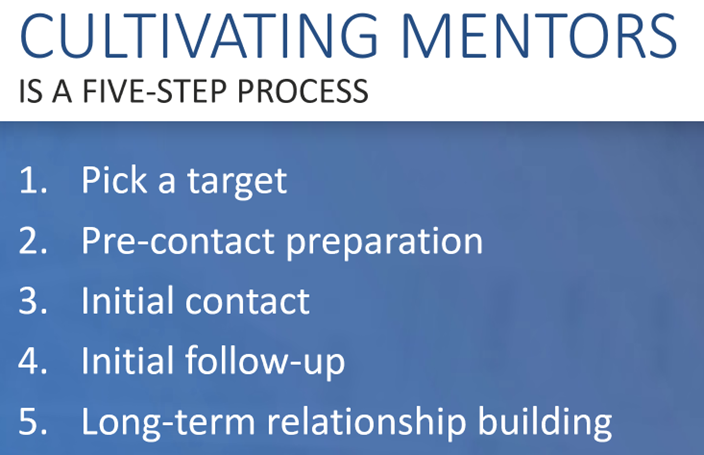 Here is step 1: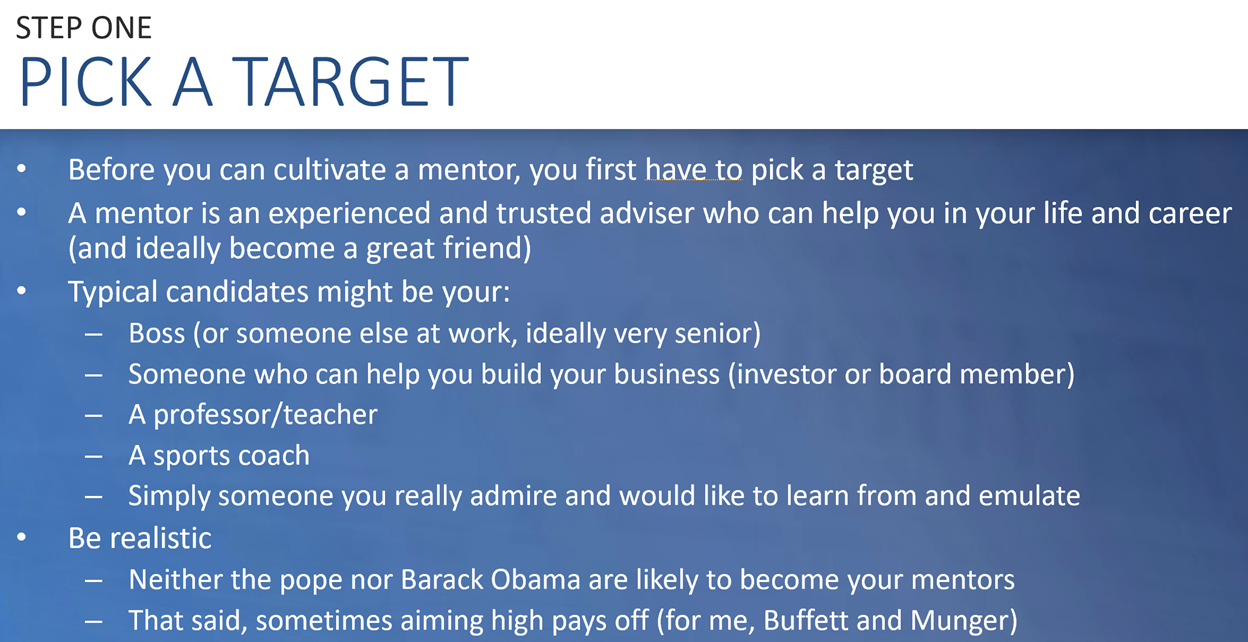 And step 2:
In tomorrow's e-mail, I'll continue with step 3...
2) I love this story so much!
In response to one of my many e-mails about my ambulances for Ukraine mission, a longtime reader accidentally sent me the following e-mail, which she meant to send to her son (also a longtime reader):
Though Whitney is a total egomaniac I respect him for having his heart in the right place and doing something about it and this time BIG time.

He spoke from his home office about his trip to Ukraine on a zoom the other day. His office is only about at most 8 feet wide. I wonder if he is autistic or has Asperger's as he is frenetically active. I think I recall [our friend], who is autistic, saying that she likes tight spaces.

Whitney has now raised $4.5 million so far... pretty damn good.

Love,

Mom
I thought about whether and how to reply, but eventually sent this:
Hi [name],

I think you meant to forward this, not hit reply.

I wouldn't say I'm an egomaniac, because I do have some humility – but I have a healthy ego for sure.

And I'm not on the Asperger's spectrum, but am super high energy and do indeed get fixated on things to the point of obsession. It's one of my best traits, but also has its downsides...

Best,

Whitney
She immediately wrote back with the subject line "My apologies":
Dear Whitney,

What could be more embarrassing than sending the e-mail to you especially when I admire so many of the things that I read about your doing.

First, you are not an egomaniac. Having just looked up the definition, I realize how ignorant I am regarding the meaning. I just meant that you do not mind sharing in detail all of your very interesting and exhausting activities.

Don't let my comment curb your descriptions as they are fascinating. Physically, you are doing things that most people could never do and socially you are plunging into so many kind activities like your pitching in on the Covid hospital tents and making your street, your neighborhood, your city, your country a much better place.

I totally agree with all of your political views and I am so pleased that you express and share your thoughts on them.

More people should be like you and the world would be a much better place!

Admiringly,

[name]
I replied:
Hi [name],

Thank you for your kind words. Your e-mail mostly gave me a good chuckle. Being so public for so long, I've developed thick skin. You should see some of the venomous e-mails I get! And how often do any of us get to hear what someone REALLY thinks of them?

But here's a win-win idea: how about you make it up to me by making a generous donation to my ambulances for Ukraine mission?

a) You can make an online donation here quickly and easily (check the box for "Make this an honor or memorial gift" and enter my name).

b) Or, here are the wiring instructions:

TAPS Ukraine
Capital Bank, MD
2275 Research Blvd, Suite 600
Rockville, MD 20850
Routing Number: 055003340
Account Number: 118572768
Memo: For Ukraine ambulances

c) Or, you can make a check out to "Tragedy Assistance Program For Survivors" and mail it to:

Bonnie Carroll
TAPS
3033 Wilson Blvd., Third Floor
Arlington, VA 22201
Memo: For Ukraine ambulances

Thank you!!!

Best regards,

Whitney
This story has a happy ending, as my reader generously donated $500!
In conclusion, two thoughts:
When life deals you lemons, make lemonade!
I will gladly suffer a few slings and arrows in exchange for donations to Ukraine!
Best regards,
Whitney
P.S. I welcome your feedback at [email protected].