1) When I attended the ICR Conference in Orlando on January 14 and 15, I saw dozens of companies that I described in my daily e-mail as "mostly a bunch of crappy dying retailers like Stage Stores (flat since then), Stein Mart (-27%), Ascena Retail (-65%), Vince (+23%), Build-A-Bear Workshop (+18%), and Chico's (-52%) (down an average of 17%)... plus some popular but overvalued companies that have crushed short-sellers, like Five Below (+11%), Planet Fitness (+35%), Domino's Pizza (+16%), Shake Shack (+38%), Chipotle (+40%), and Wingstop (+33%) (up an average of 29%)."
However, I also wrote that "If I were to pick one stock to pay up for, it would be Floor & Decor (FND)," and shared my reasons why. The stock closed that day at $29.30. Today, less than five months later, it's soared to $36.68, up 25%. I wish I had launched my newsletter a few months earlier, as this would likely have been my first recommendation!
In my January 18 e-mail, I followed up with the "fireworks at the Chico's breakout session" between Shelley Broader, then-CEO of the women's clothing chain, and my friend David Berman of Durban Capital, a retail expert who gave a great presentation at our shorting conference on December 3. Berman asked Broader some tough questions abo­­­ut margins and inventories, which she didn't appreciate. I described what happened next:
Then Broader, clearly rattled, came out into the audience to where David was sitting and aggressively stood over him as she almost shouted her answer. Here's a picture of it:

One friend who observed it said she was like Trump in the debate versus Hillary. Another said if a male CEO had done this to a female analyst, he would have been fired immediately. These are the tells you look for on the short side...
Sure enough, Chico's stock is down 45% since then... and Broader is long gone...
2) Wall Street analysts don't often buck the tide, so kudos to JPMorgan Chase's Steve Tusa, who nailed General Electric (GE) all the way down: GE's Nemesis: An Eerily Prescient Bear. Excerpt:
General Electric Co. insiders were convinced: There must be a mole. How else did Stephen Tusa know?

With the conglomerate in crisis, the JPMorgan Chase & Co. research analyst had an uncanny knack, time and again, for uncovering deep problems before they were public. For years, his research had zeroed in on issues both broad, like management credibility, and detailed, like a flawed fan blade inside GE's turbines, that kept proving prescient.

His reports, often lengthy and skeptical, warned JPMorgan clients to dump the stock, and seemed to be gaining more influence with each new volume.

Inside GE and its boardroom, as a succession of management teams tried to wrap their arms around problems that kept spooking investors, Mr. Tusa's calls became a source of speculation.

The board and advisers would scrutinize Mr. Tusa's reports. GE even launched a hunt for leakers, a board member questioned JPMorgan about the research and the bank conducted an internal review, people familiar with the matter said.

As General Electric's profits and stock price shriveled, erasing some $200 billion of market value in 2017 and 2018, Mr. Tusa's dour attitude won more influence among investors. One former senior GE executive said Mr. Tusa's reports were painful to read, but were thorough and largely correct. "I tip my hat," this executive said. "At the end of the day, our problem is not Steve Tusa."
3) Here's comedian Hasan Minhaj with a 19-minute segment on his show Patriot Act with an overview and the latest developments about Jho Low and the 1MDB scandal, which has rightly engulfed Goldman Sachs (GS). It strains credulity for Goldman, which earned many times its normal fee to raise money for this scam, to now claim that it didn't have any suspicions because it was deceived by a couple of rogue employees. Yeah, right!
For more on this, I recommend one of my favorite books in the past year, Billion Dollar Whale: The Man Who Fooled Wall Street, Hollywood, and the World.
4) I read nonstop, all day, every day, but not on the same device – I'm constantly switching between my desktop and phone, often in the middle of reading something. Also, I'm regularly interrupted and worry that I'll lose track of an article that's open in my browser, especially on my phone.
My solution: a brilliant free app called Pocket. Whenever I want to archive something to read later, I simply click a button on my browser or phone to save it to Pocket.
Here's what the button looks like on my browser:

And on my phone: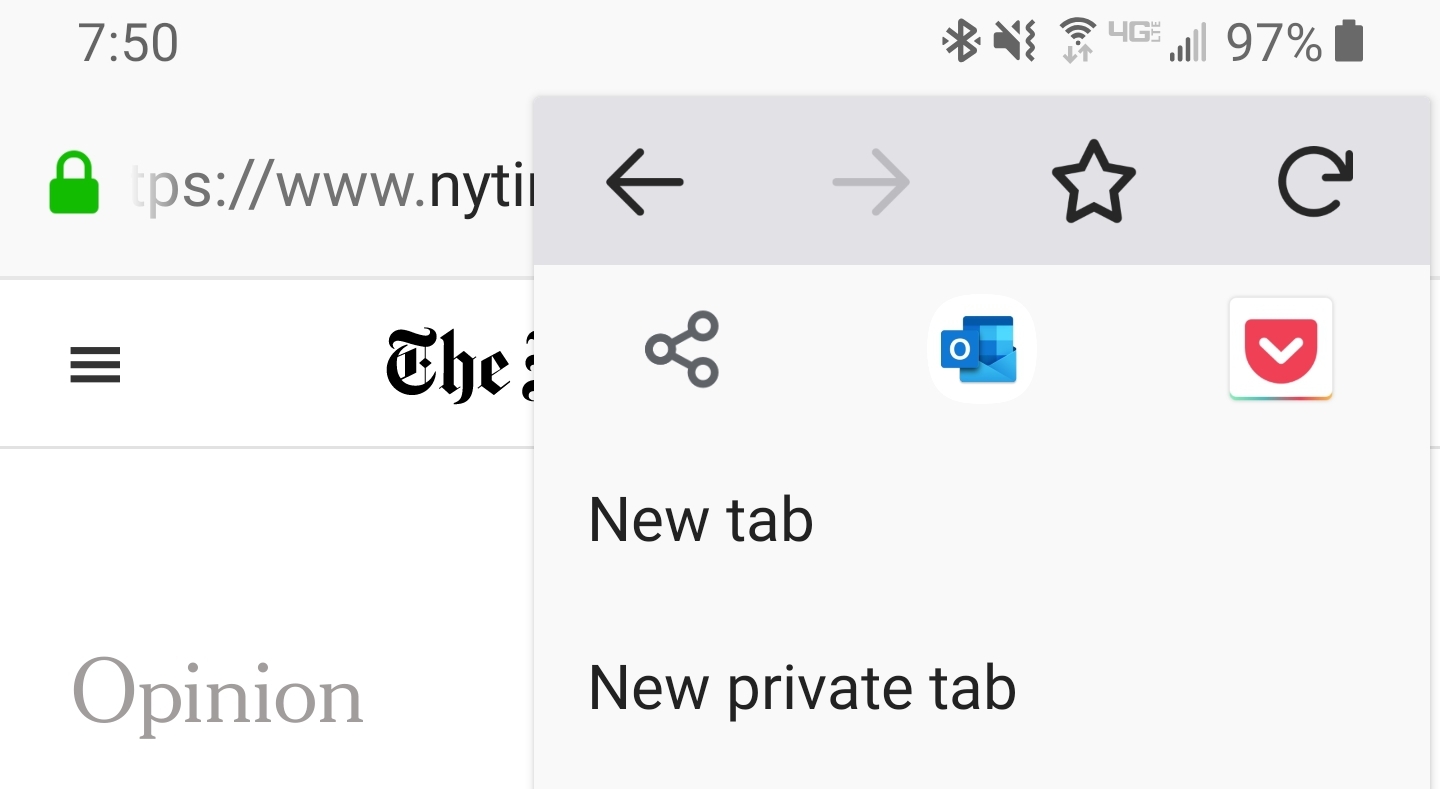 There are a number of advantages to reading in Pocket:
The entire article is saved offline – perfect for reading on the subway or airplane.
I can change the font, size, color, and background.
The article always opens to where I was last reading.
It will read the article to me (like Audible books), at speeds up to four times.
Bloomberg, Wired, the New Yorker, and many other websites limit the number of articles I can read for free each month. Thereafter, I can only read the first few paragraphs and then it asks me to subscribe. But if I save it to Pocket, the entire article is usually there. (This doesn't work on pure subscription websites like the Wall Street Journal or the Financial Times.)
Here's a review of Pocket, with many more useful tips on how to use it: 16 Pocket Tips to Help You Read It Later.
Best regards,
Whitney