1) By far, the best way to access all of the research and ideas my colleagues Enrique, Berna, and I are producing on an almost daily basis is to join our Empire Financial Partnership.
This is our highest-level subscription that includes every one of our current publications – Empire Stock Investor, Empire Investment Report, Empire Elite Growth, Empire Elite Trader, Empire Elite Options, Empire SPAC Investor, and Empire Market Insider. Not only that, but Partners will also receive every newsletter we ever publish in the future as well.
Partners even receive an exclusive update at the beginning of every month, highlighting our favorite ideas across all Empire portfolios.
Right now, we're offering a special deal for anyone who'd like to join or upgrade to become a Partner.
Beginning next year, it will cost as much as $15,000, but right now, you have the opportunity to register before the price goes up. Click here for the details.
2) The stock of ride-hailing giant Lyft (LYFT) tumbled more than 10% yesterday as investors reacted negatively to its latest earnings report.
Its primary competitor, Uber (UBER), reported after yesterday's close, and its shares have been weak as well for a number of months…
It looks like investors are finally waking up to what Enrique, Berna, and I have been saying for years: Uber and Lyft have terrible business models and are unlikely to become very profitable.
This is in sharp contrast to other tech titans, which have such insanely great businesses that they may well be worth even the seemingly high valuations at which their stocks trade today. (We just recommended one such stock in Empire Stock Investor yesterday. You can subscribe and get all the details – plus a one-year subscription – for only $49 – just click here.)
To understand the dilemma Uber and Lyft face, consider my experience...
For the past few years, anytime I needed a ride (whether at home in New York City or on the road), rather than calling a taxi, I hailed an Uber or a Lyft. Ride-hailing services were more convenient – the car usually arrived within minutes – and the prices were consistently lower (I'd guess by as much as 20% on average).
But in recent months, I've noticed that these two advantages have largely dissipated, if not reversed.
Uber and Lyft are suffering from severe driver shortages, as these two articles highlight: Lyft is on track to shell out $1 billion in incentives to lure drivers and Uber Stock Falls as Profits Are Hit by Driver Incentives.
With fewer drivers, wait times have become longer. The companies have raised prices substantially because of the cost of driver incentives plus pressure from investors to show a profit. Now, I no longer assume their rides are less expensive. In fact, my perception is that they usually cost more than a taxi. And don't even get me started on their often outrageous "surge pricing"!
I've shifted my behavior nearly 180 degrees. Now, my default option is to grab a taxi whenever possible. For example, when I landed at Los Angeles International Airport yesterday and New York's John F. Kennedy Airport this morning, I simply walked outside and hopped in a taxi rather than calling an Uber or Lyft as I walked through the terminal.
If I represent a typical customer, Uber and Lyft are in big trouble... That said, I am hesitant to draw any firm conclusions from my own experiences and observations because I'm a sample size of one (remember, the plural of anecdote is not data).
So I'd be curious to hear from my readers – please let me know what you think by e-mailing me at [email protected].
3) Furiously speculating retail investors using trading app Robinhood (HOOD) have driven many "meme stocks" like GameStop (GME) and AMC Entertainment (AMC) to the moon. So, I suppose it fits that HOOD has become the latest meme stock to go parabolic. After rising 50% yesterday to close above $70, the stock has nearly doubled since its initial public offering ("IPO") only a week ago, giving the company a market cap of nearly $60 billion.
This valuation is absurd, and the stock is sure to crash at some point – the question is: When? Yesterday didn't feel like a blow-off top to me, so if you're thinking of shorting it, be careful! As we've seen with similarly foolish stocks that get caught up in a frenzy by the retail crowd, there's almost no limit to the price they can rise...
4) Speaking of things that will end badly, it's clear to me that stablecoin Tether is a massive fraud, as I warned my readers in my e-mails on January 19, June 22, and July 23. Here's the latest warning flag: Tether Executives Said to Face Criminal Probe Into Bank Fraud. Excerpt:
A U.S. probe into Tether is homing in on whether executives behind the digital token committed bank fraud, a potential criminal case that would have broad implications for the cryptocurrency market.

Tether's pivotal role in the crypto ecosystem is now well-known because the token is widely used to trade Bitcoin. But the Justice Department investigation is focused on conduct that occurred years ago when Tether was in its more nascent stages. Specifically, federal prosecutors are scrutinizing whether Tether concealed from banks that transactions were linked to crypto, said three people with direct knowledge of the matter who asked not to be named because the probe is confidential.

Criminal charges would mark one of the most significant developments in the U.S. government's crackdown on virtual currencies. That's because Tether is by far the most popular stablecoin – tokens designed to be immune to wild price swings, making them ideal for buying and selling more volatile coins. The token's importance to the market is clear: Tethers in circulation are worth about $62 billion and they underpin more than half of all Bitcoin trades.
Cryptocurrency investors are ignoring the mounting warning flags. Perhaps they're taking solace in the fact that the last regulatory action against Tether resulted in little more than a slap on the wrist. But it's clear to me that the risks of a cataclysmic outcome – not only for Tether but also the crypto markets more broadly – have recently risen sharply.
5) My wife Susan and I just got home from California. During our last few hours in Yosemite National Park yesterday, we hiked up to Inspiration Point, known for its beautiful views of the valley: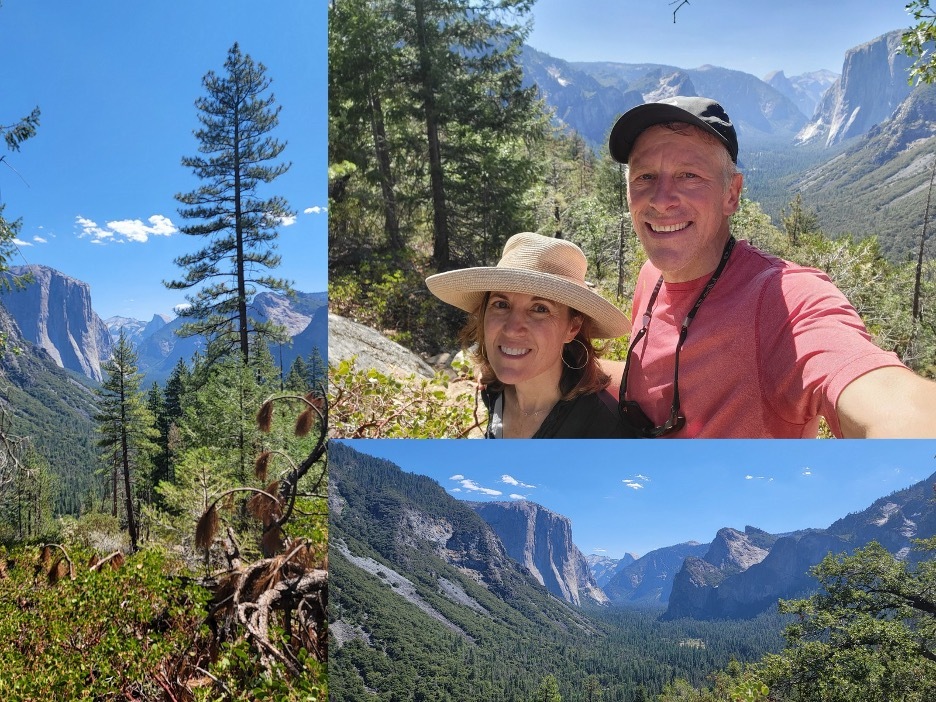 We had a six-hour layover in Los Angeles on the way home, so we met up with C.G., my old friend from the New York City hedge fund world, and his wife. We took a sunset walk along the Strand – a 6.2-mile stretch along Manhattan Beach – followed by dinner.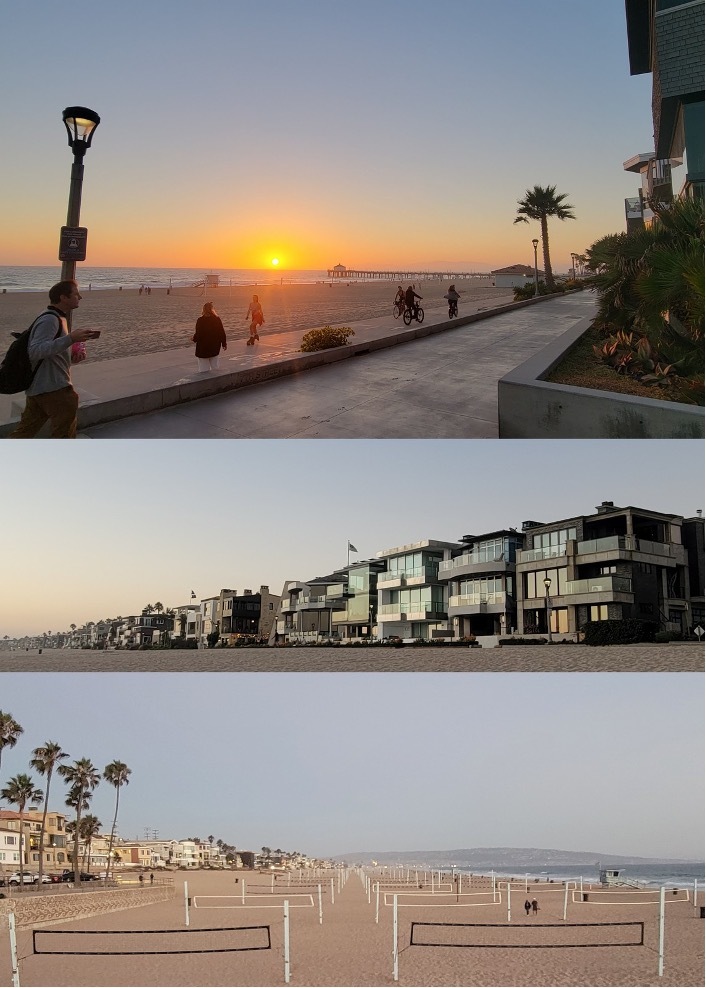 The houses that face the water are among the world's most expensive. We looked up one that was for sale – $19.9 million!
Best regards,
Whitney