1) In Tuesday's e-mail, I shared my friend Doug Kass' investment thesis on why he's "Building a Large Speculative Long Position in Deutsche Bank (DB)."
In response, one of my readers, Franck A. wrote:
Hi Whitney,

Inspired by yesterday's letter, I'd like to submit a short idea: Deutsche Bank.

The bear case is simple: it's become a collection of mediocre businesses unified by a toxic culture, both of which are unfixable. Nobody wants to work for them, unless bribed to, and no client is taking a career risk choosing, or switching to, a less notorious competitor.

What they're doing is too little, too late. Operational leverage is brutal in banking, so even a relative slow decline will nuke the capital base, even assuming there are no unaccounted for skeletons in the cupboards.

Dilution or resolution are the only options. The equity is worthless.
I replied:
Hi Franck,

Yup, that's the short thesis in a nutshell. And it's a popular one. And it's been right for a long time.

But I'd be careful betting against Doug…

Shorts stuck around WAY too long on some of my best investments ever: General Growth Properties at $1, NFLX under $8, and, I believe, LL today…

Best,

Whitney
And Doug added:
It was a short thesis I shared and profited from for years. But the times they are a changin'. He doesn't address any of the change reagents I mentioned in my note. His is first-level thinking and looking in the rear-view mirror.
2) 'El Chapo' Guzmán was just sentenced to life in prison. Good riddance. But before he was caught, he built a "business" that made $14 billion in cumulative profits: What El Chapo's Trial Revealed: The Inner Workings of a $14 Billion Drug Empire. Excerpt:
The trial of Joaquín Guzmán Loera, and his conviction Tuesday on drug-smuggling charges, brought to an end the decadeslong career of the notorious "El Chapo." It also revealed in remarkable detail the inner workings of the criminal empire he built, one that rivaled governments and multinational companies in its power and sophistication.

After a three-month trial, the 61-year-old, who escaped twice from maximum-security prisons, was found guilty on 10 criminal counts by a federal jury in Brooklyn, N.Y. He is expected to spend the rest of his life in a U.S. prison.

Trial testimony laid bare the secrets of the Sinaloa cartel's organizational structure, including how cocaine and marijuana rumbled across the U.S. border in the walls of freight trains, how in-house tech experts built encrypted communications networks and how the cartel moved money around using debit cards, suitcases of cash and private planes. It even built its own rail spurs to unload shipments.

At times, the underlings of Mr. Guzmán who testified sounded as if they were describing corporate life. Former operations managers detailed infrastructure, accounting ledgers, supply-chain issues and the need to "protect the capital of the investors." Mr. Guzmán often referred to the cartel as "la empresa," or "the company."
3) This is the first time that this has ever happened to me outside of New York City – yesterday, one of my readers, Jose, recognized me walking the streets of the magnificent old town of Dubrovnik. He said he's been reading my stuff for a long time, and he's worked in finance/trading all over the world, in Panama, Barcelona, and now Dubrovnik. Here's a picture of us: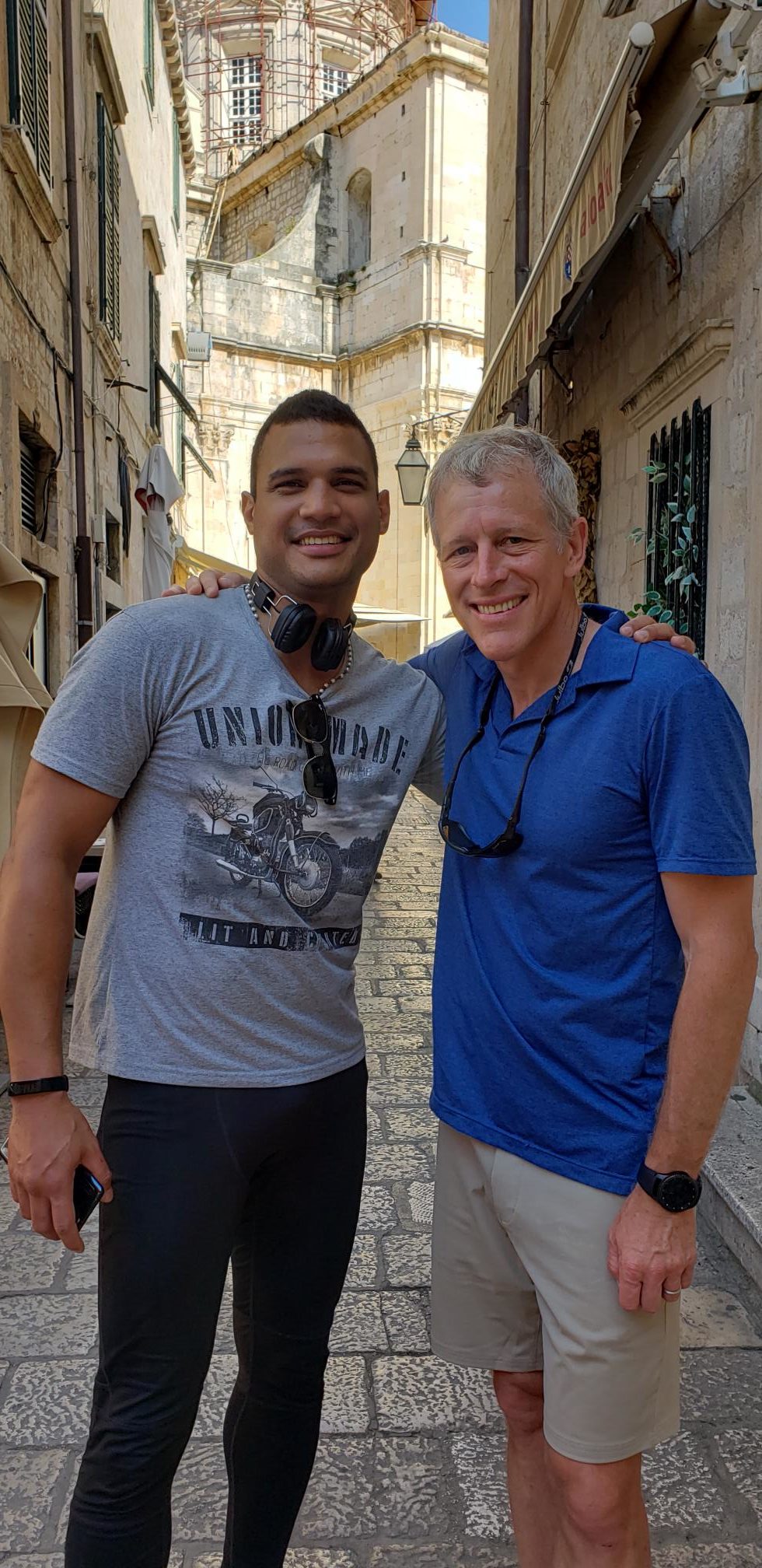 4) As you read this, I'm halfway across the Atlantic, returning home after a fabulous two-week trip in Europe. Wimbledon, the Women's World Cup final, two days in Paris, and the Value Investing Seminar in Italy were all amazing. But the highlight was the second week, when my wife joined me and we did this Backroads trip along the Dalmatian Coast of Croatia, an area we'd never been before (I'll send a link to pictures in an e-mail next week once I post them on Facebook). We can't recommend this region – and Backroads – highly enough.
P.S. – My best bit of travel advice for a trip like this, with multiple flights, cities, and countries packed into a short period, is pack light!
It has become a game for me: how little can I bring? I reached a new high (or, as my wife would say, a new low) on this trip, as I only brought this day pack with me: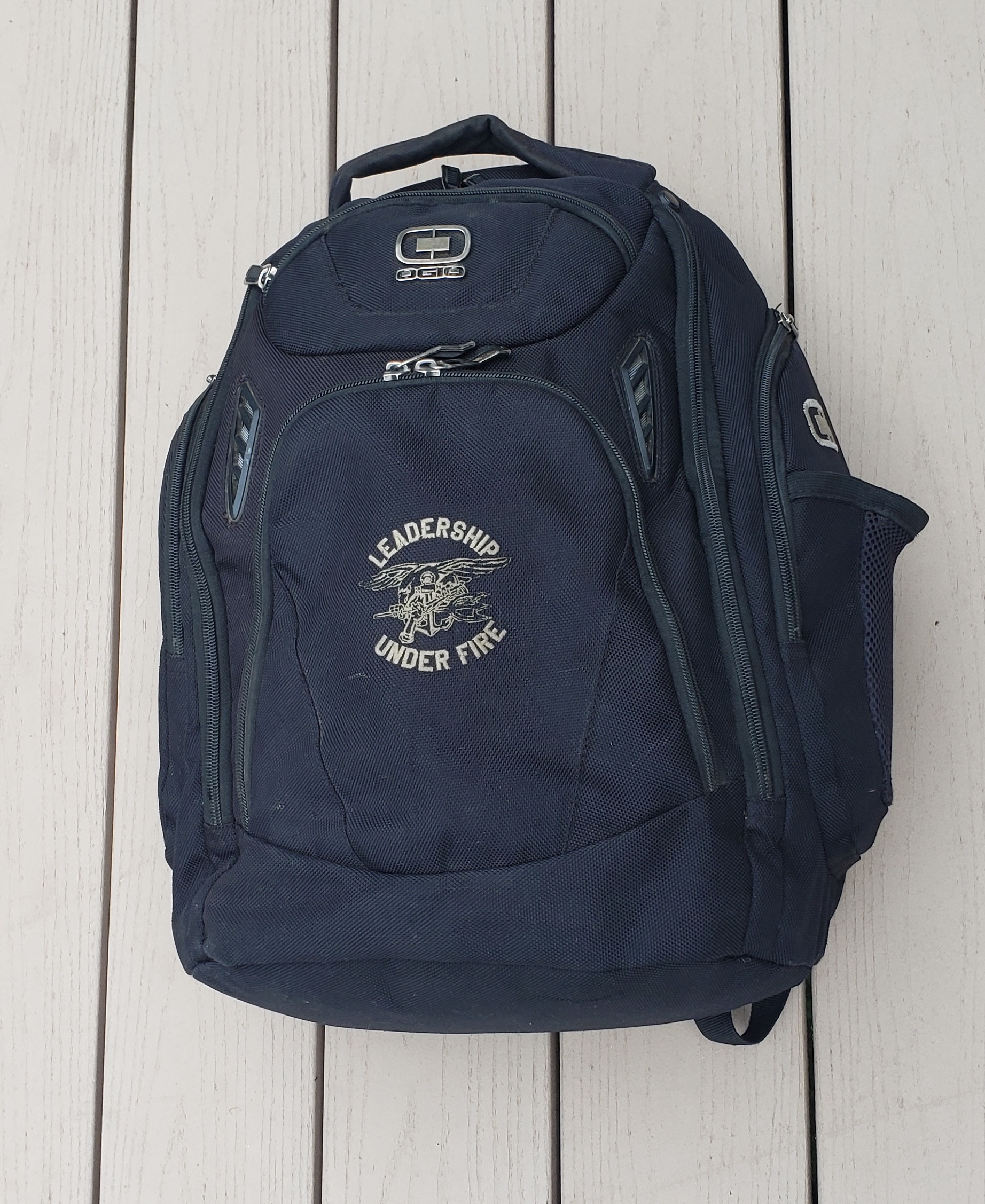 In it are:
No shoes (this is key, as they take up a lot of space). I had one pair with me – these great multi-purpose ones that I wore all day every day 
My computer, mouse, and various electronics (chargers, converters, headphones)
Sunglasses and toiletries 
Two pairs of underwear and socks (quick dry so each night I wash the pair I wore that day)
A light down vest and this Patagonia windbreaker/rain jacket 
Two pairs of pants (one nice for evenings, one casual for days), one pair of dress shorts, and one pair of athletic shorts (lined so they can also be worn as a bathing suit)
Three polo shirts, two bike jerseys (I only needed one – overpacking!), bike gloves, one athletic shirt, and one nice button-down shirt 
Anytime anything got dirty or sweaty, I just washed it in the sink, and it dried overnight…
Best regards,
Whitney