1) Berkshire Hathaway (BRK-B), which I've long called America's No. 1 Retirement Stock, reported second-quarter earnings on Saturday (press release here and 10-Q here).
To analyze the report, I once again turn to my longtime friend and former hedge fund partner, Glenn Tongue. He writes:
In the second quarter, Berkshire reported net earnings of negative $43.8 billion, one of the largest losses in the history of corporate America.

Nevertheless, it was a strong quarter for Berkshire.

To understand why, I need to discuss some accounting conventions.

Berkshire is unusual in that it both owns nearly 100 businesses outright and owns fractional shares of dozens more by owning stocks of public companies.

Accounting conventions were changed several years ago such that companies like Berkshire now must account for changes in the stock market value of shares it holds in public companies, even if the gains and losses are unrealized.

An example will clarify how this affects Berkshire. Berkshire owns around 900 million shares in Apple (AAPL) (incidentally, one of the greatest investments of all time). Apple stock declined 21.5 % in the second quarter, from $174.11 to $136.53 per share. That decline of $37.56 per share times 900 million shares totals roughly $34 billion, which Berkshire is required to report as a loss on its income statement, even though CEO Warren Buffett didn't sell a share during the quarter, and I suspect his view of Apple's intrinsic value didn't change.

Compare this accounting treatment to that of BNSF, the railroad that Berkshire owns 100%. If it were publicly traded, the stock would surely have declined along with the rest of the market, but because it's wholly owned, Berkshire doesn't have to report any write-down.

In total, Berkshire's losses on its stocks and derivatives during Q2 was $53 billion. Yet my estimate of Berkshire's intrinsic value was up slightly in the quarter thanks to a significant jump in operating earnings, which are a much more important metric.

The first chart in Berkshire's press release, showing the huge "losses," is what the media will likely focus on:

But the second chart is actually much more important because it shows the operating earnings of Berkshire's wholly owned businesses:

As you can see, operating earnings grew 38.8% in the second quarter and 19.1% for the first half of the year, astonishing growth for a company of Berkshire's scale.

Share buybacks

Buffett started buying back Berkshire's stock in 2018 and really ramped it up in 2020 and 2021, as you can see in this chart:

As you wrote in your May 3 and May 4 e-mails, Whitney, Buffett has been very price sensitive in his repurchases, buying back shares most aggressively when they're most undervalued, which is exactly what shareholders should want and expect. Here's that slide from your presentation:

Not surprisingly, therefore, as Berkshire hit an all-time high in late March, Buffett stopped buybacks altogether in April and May. But then, as the stock fell along with the market, he resumed buybacks in June and July, though in small size, likely due to the other opportunities Buffett is seeing in the markets thanks to the big decline in the first half of the year. That said, there was not much activity on the stock investing front during the quarter. There were $3.8 billion in net stock purchases, the majority of which seemed to be Occidental Petroleum (OXY).

Interestingly, the buybacks historically have been mostly the B-shares, but recently Buffett has been buying back more A-shares (BRK-A). I believe this is because Buffett buys back shares in two ways: steadily in the market (when the stock is sufficiently undervalued), which tend to be the more liquid B-shares, and also when large shareholders contact him with a block to sell, which tend to be A-shares.

One interesting tidbit Berkshire disclosed in its 10-Q was that the company purchased $870 million of Berkshire Hathaway Energy stock held by Vice Chairman Greg Abel. Rather than purchase this interest with Berkshire shares, Berkshire (surely at Buffett's direction) paid Mr. Abel in cash. This is another data point suggesting that Buffett believes Berkshire's stock is undervalued.
Thank you, Glenn!
In tomorrow's e-mail, I'll share my updated estimate of Berkshire's intrinsic value... Stay tuned!
2) Speaking of No. 1 stocks, my No. 1 stock to avoid continues to be Digital World Acquisition (DWAC), the SPAC that has announced a merger with Twitter (TWTR) knockoff Truth Social.
As I've written many times, I think there are many reasons why regulators are likely to block the deal, in which case its stock, which closed Friday at $31.70, will crash to roughly its cash in trust of $10 per share.
The odds of this outcome went up again on Friday when DWAC disclosed this in an SEC filing (cleverly timed for late Friday in the hopes nobody would notice?): Trump social media deal can't close on time, needs extension, buyer says. Excerpt:
Digital World Acquisition, the blank-check company taking former U.S. President Donald Trump's Truth Social app public, on Friday announced a special meeting of shareholders to approve an extension to the cut-off date to complete the merger.

"While we are using our best efforts to complete the Business Combination as soon as practicable, our board of directors believes that there will not be sufficient time before the Termination Date to complete the Business Combination," Digital World said in a SEC filing.

The termination date to complete the merger is Sept. 8, 2022. Digital World is seeking to extend the date by 12 months.

The announcement comes amid probes by U.S. regulators over the proposed merger.

Digital World said in June its board of directors had received subpoenas from a Federal grand jury in the Southern District of New York, while the U.S. Securities and Exchange Commission and the Financial Industry Regulatory Authority had also made requests for additional information on the deal.
3) Thank you for the many kind notes and suggestions in response to what I described in Friday's e-mail: The worst pain I've ever experienced due to muscle cramps after playing four hours of hard tennis in extreme heat on Thursday.
I'm pleased to report that I've fully recovered, which was aided by giving my legs a compression treatment on Friday using my Air Relax system: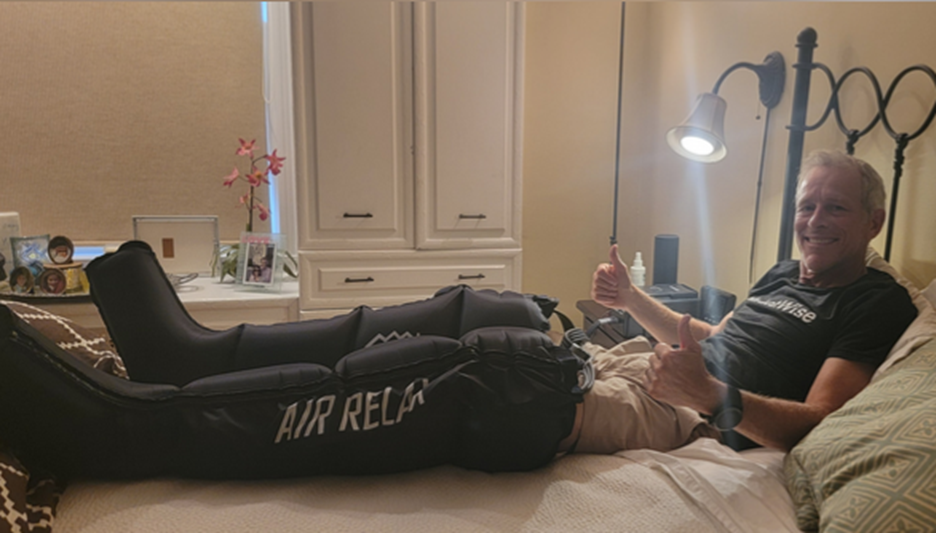 It probably wasn't the best idea to go back out and play two hours of doubles on Friday in the beastly heat from 2 p.m. to 4 p.m., but I drank tons of Gatorade and felt fine. Here's a proof-of-life photo!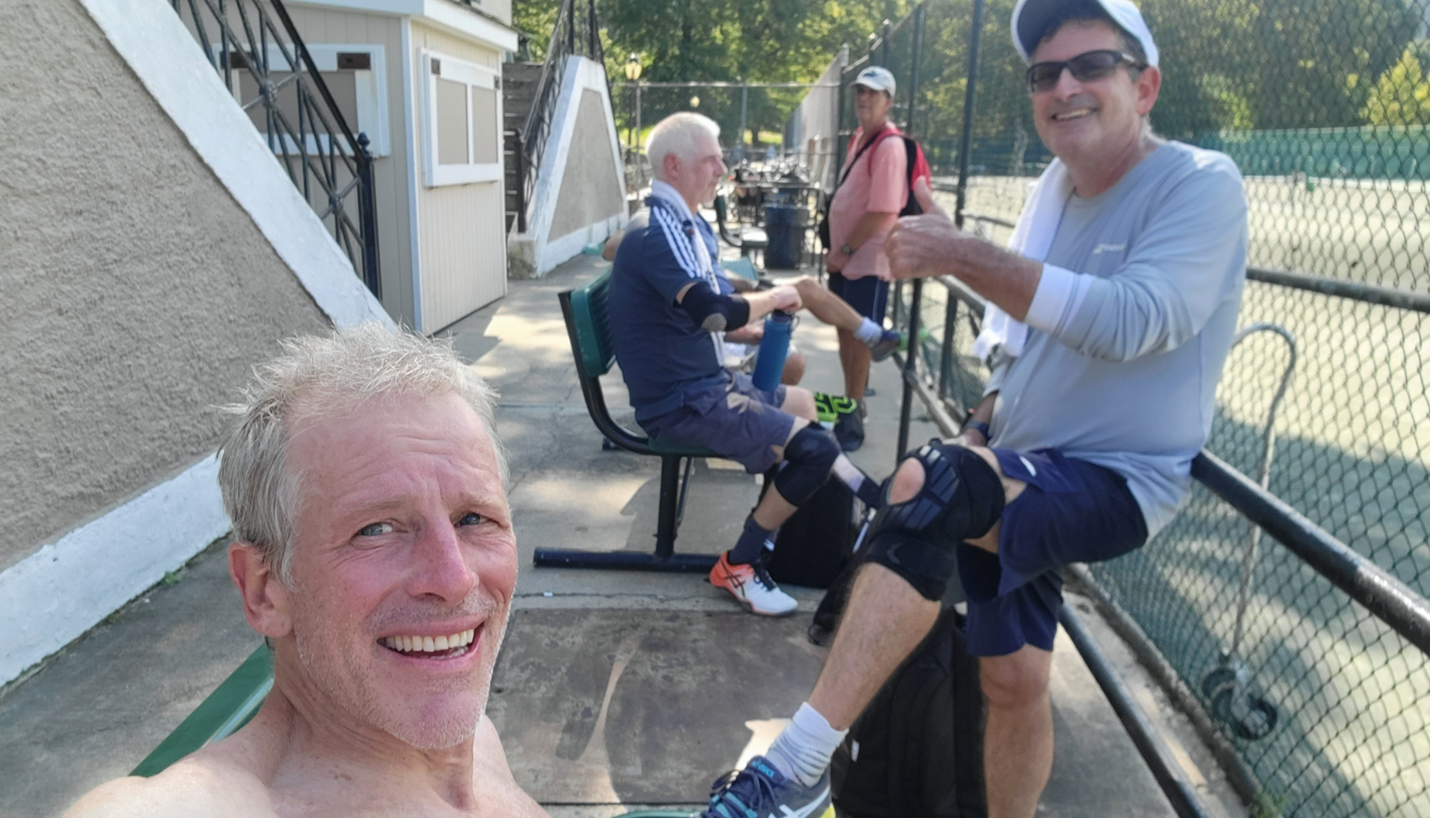 On Saturday we drove up to Lake Sunapee, New Hampshire for our annual extended Tilson family get-together, so I'll be working up here for the next couple of weeks.
Best regards,
Whitney
P.S. I welcome your feedback at [email protected].